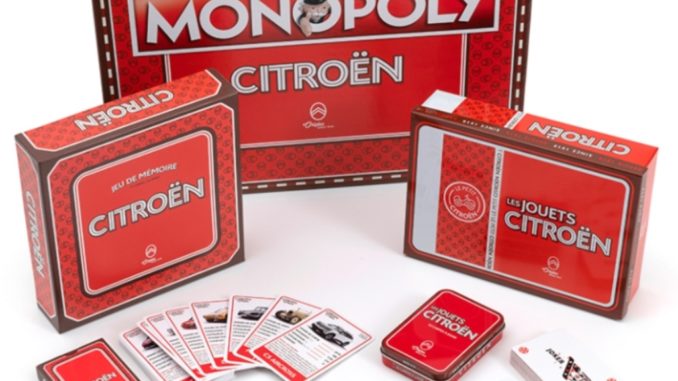 La boutique di prodotti lifestyle "Le Petit Citroën", posta al centro dello stand Citroën a Ginevra, ha presentato le sue nuove collezioni "Ami One Concept" e "The Citroënist".
La casa del Double Chevron che quest'anno festeggia i suoi 10 anni di vita ha anche presentato i suoi nuovi articoli della collezione "Citroën Origins".
Novità che piaceranno ai piccoli e grandi appassionati della Marca.
L'appuntamento nel luogo conviviale della boutique "Le Petit Citroën" è imperdibile per i grandi e piccoli appassionati della Marca. Allestita con una parete in vetro in stile loft, propone prodotti innovativi e dalla vivace veste grafica. Nuove collezioni che contengono prodotti in grado di attrarre il grande pubblico:
Collezione "AmiOne Concept"
Simbolo della mobilità e della modernità di Ami One Concept, 7 prodotti ne richiamano lo spirito e i colori:
– RUN: giacca a vento studiata in collaborazione con la marca francese Back To Alaska, fatta di un materiale leggero e traspirante;
– LISTEN: cassa acustica portatile Bluetooth 5 W, ideale per gli spostamenti e facile da installare;
– DRIVE: portachiavi che riprende la forma e il materiale delle maniglie delle portiere;
– PLUG: cavo di ricarica compatibile iOS e ANDROID, indispensabile per essere sempre connessi;
– CARE: cover universale per smartphone in silicone, studiato con la marca BONE, per la massima protezione contro le cadute;
– CHARGE: modellino origami a energia solare, frutto della collaborazione con la società francese LITOGAMI. Si carica con la luce del sole, e richiama la modalità di ricarica elettrica dell'oggetto di mobilità Ami One Concept;
– PLAY: modellino Ami One Concept in metallo in scala 1/43, che farà la gioia dei collezionisti.
Collezione "The Citroënist"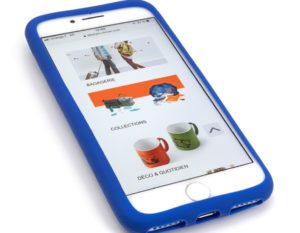 Il suo nome rende omaggio ai fan della Marca e la collezione si ispira al DNA dell'inedito concept di camping car SpaceTourer The Citroënist Concept. Questa collezione propone articoli dalla grafica giocata sul bianco e nero, pieni di carattere, per una mobilità all'insegna del comfort:
Rider The Citroënist by Martone, un modello di bici in edizione limitata, che abbina la funzionalità e il comfort propri di un partner specializzato nella "mobilità chic": Martone Cycling;
Il piumino The Citroënist, prodotto insieme alla marca francese Back To Alaska, composto da uno strato esterno in nylon e interno in piuma al 10 %. Tiene caldo e protegge dalle intemperie, ed è dotato di zip frontale e due tasche laterali sempre con zip. Misure disponibili: M/L/XL/XXL (per uomo); S/M/L (per donna);
Mug in porcellana The Citroënist, riconoscibile per il logo "The C", indispensabile quando si ha voglia di una bevanda calda;
Il taccuino e la penna The Citroënist, dalla forma vintage ma dal design moderno, piaceranno agli spiriti creativi, per realizzare schizzi e disegni di auto, per esempio. Pratico da portare in viaggio, con copertina rigida in similpelle bianca;
La chiavetta USB da 16 Gb The Citroënist permette di registrare immagini, video, brani musicali e tutti i tipi di dati. Il logo "The C" aggiunge una nota di design alla chiavetta USB, compatibile USB 2.0.
Collezione "Citroën Origins"
Per il suo Centenario, la Marca arricchisce la sua collezione di prodotti lifestyle Citroën Origins decorati con i codici grafici Citroën degli anni 20. Tra le principali novità da ammirare nella boutique "Le Petit Citroën", e disponibili anche on line su lifestyle.citroen.com, una targa smaltata, dei giochi di carte, cofanetti con modellini e un'edizione 100 % Citroën del celebre Monopoly!
Il Monopoly Citroën Origins, Monopoly 100 % Citroën, distribuito dalla società Winning Moves, è in due lingue, francese e inglese, e riprende le regole del Monopoly classico. L'azione sul tabellone è la stessa, ma invece delle vie di Parigi i giocatori acquistano vetture Citroën (2CV, 5 HP, Traction, il Nuovo SUV C5 Aircross…);
Il Petit Quizz, in 80 domande-risposte fa (ri)scoprire la favolosa storia di Citroën: i modelli iconici, le innovazioni tecniche e gli audaci protagonisti di questa avventura industriale unica, che ha rivoluzionato la storia dell'auto dal 1919;
Il gioco di carte "Top Trumps" Citroën Origins fa entrare i giocatori nell'universo della Marca con 30 carte dei suoi modelli emblematici, dal 1919 a oggi. Ogni carta contiene informazioni e caratteristiche di un modello specifico. Vince la mano chi ha la carta con i requisiti maggiori e chi si aggiudica tutte le carte sarà il vincitore della partita.
Con il gioco di memoria Citroën Origins i bambini si divertiranno a ricomporre le coppie di immagini di modelli come Type A, B2 Caddy, Rosalie…o di una succursale Citroën degli anni 20;
Gli amanti di targhe pubblicitarie non resisteranno al fascino della targa smaltata Citroën Origins, commercializzata per i 100 anni della Marca e prodotta in Francia da Email Replica;
Il cofanetto in metallo con modellini Citroën Origins, racchiude dei tesori e presenta i modelli emblematici di Citroën in versione 3 pollici in un cofanetto in metallo dalle decorazioni curate: la Traction Avant, l'iconico Type H, la tanto amata 2 CV Charleston o ancora la DS 23 Pallas, la Mehari o la CX, un condensato di generazioni e di icone nella stessa scatola.
Occhiali Seetroën: già oltre 15.000 vendite!
Successo mondiale per gli occhiali Seetroën, con oltre 20 milioni di visualizzazioni nei social network, oltre 15.000 modelli venduti e 3 premi europei, riconoscimento dell'audacia di Citroën nell'affrontare questa problematica con una soluzione semplice e condivisibile. Disponibili nella boutique "Le Petit Citroën" e nella boutique on line Citroën Lifestyle, Seetroën sono i primi occhiali che eliminano il mal d'auto. Questo dispositivo paramedico ricrea la linea dell'orizzonte con il liquido colorato in movimento negli anelli disposti attorno agli occhi, e risolve il conflitto sensoriale all'origine del malessere.
Tutte queste idee regalo originali sono disponibili nella boutique on line Citroën Lifestyle: www.lifestyle.citroen.com
Le consegne sono disponibili in dieci Paesi europei: Francia metropolitana, Germania, Spagna, Portogallo, Belgio, Lussemburgo, Italia, Paesi Bassi, Polonia e Gran Bretagna.
Fonte: Citroën Italia