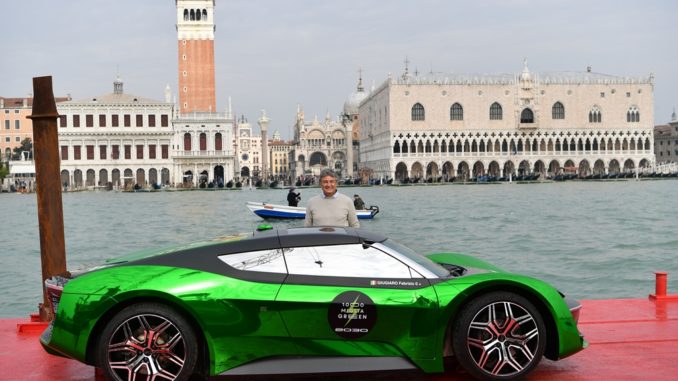 Between October, 22nd and October, 25th, GFG Vision 2030 has been the first full electric car to ever run the legendary 1000 Miglia.
The Vision 2030 tested its features along the way, as the guest car of the new format "1000 Miglia Green".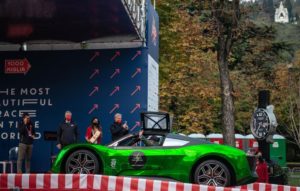 Personally driven by Fabrizio Giugiaro, the Hyper SUV was the first full electric vehicle to face a 2000 km long challenge, becoming an ambassador of the deep change going through the automotive industry and engaging more and more also competitions and events, as witnessed by "1000 Miglia Green" and "Green Talk", the conference organized by 1000 Miglia S.r.l. dedicated to electric mobility, that took place on October, 21st in the frame of the automotive show.
The event was an important and successful test bench, where to experience, all the way, the Vision 2030 characteristics, speaking of safety, performances and autonomy.
The Fabrizio Giugiaro's Hyper SUV, designed and realized by GFG Style, has played a key role in the green evolution of 1000 Miglia, highlighting the sustainable mobility aspects that are going to concern more and more the main classic car races too.
At the end of the event, Fabrizio Giugiaro was awarded with the "Crossing the future" special prize, underlined by the words of Alberto Piantoni, Managing Director of 1000 Miglia srl:
Dedicated to Fabrizio Giugiaro who, with his active presence, testified how the role of 1000 Miglia as a showcase for the future of the automobile could not have been better.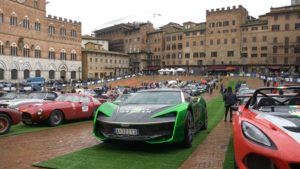 Vision 2030 is the Hyper Car All Terrain designed by Fabrizio Giugiaro, dedicated to Saudi Arabia and presented in 2019 at Ryad Motor Show.
The "2030" is, indeed, completely inspired by the "Vision 2030" project that the Arab State is pursuing, with the aim of radically accelerating the country's green transformation.
Saudi Arabia asked us to design a model that would perfectly adapt to their region, made up of completely new and decidedly wide roads, but also of deserts with dunes and rough terrains – explains Fabrizio Giugiaro. For these reasons, this car has been designed to make it able to travel in a high-performing electric mode both on motorways and desert dunes.
Source: GFG Style