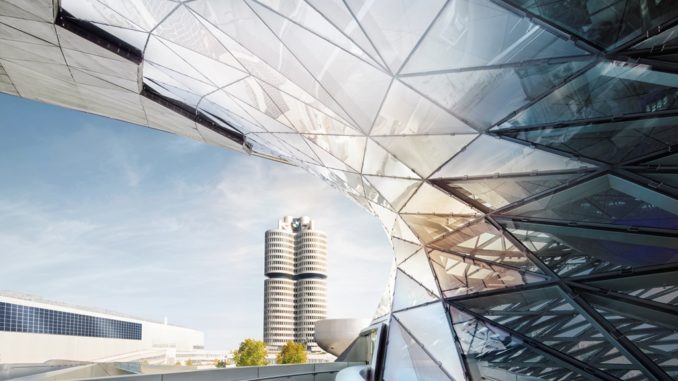 Il BMW Group ha commissionato all'Università dell'Alaska-Anchorage e all'Università del Massachusetts-Amherst uno studio sull'estrazione sostenibile del litio.
Le due università americane dovranno eseguire un'analisi scientifica del consumo di acqua nel processo di estrazione del litio. L'obiettivo degli studi dell'Università dell'Alaska-Anchorage e dell'Università del Massachusetts-Amherst sarà quello di indagare gli impatti dell'estrazione del litio sul contesto idrologico in America Latina. Tra i finanziatori dello studio troviamo anche BASF SE. Entrambe le società – il BMW Group e BASF SE – stanno già lavorando con successo insieme ad altri partner nel progetto "Cobalt for Development" nella Repubblica Democratica del Congo.
Essendo il metallo più leggero della terra, il litio è utilizzato, tra le altre cose, nella produzione di batterie, ceramica, vetro e alluminio. Il litio è anche una materia prima essenziale per la produzione di batterie agli ioni di litio ed è un materiale chiave per la costruzione di veicoli elettrificati. Due terzi delle riserve mondiali di litio si trovano in America Latina. Finora, tuttavia, è mancata una ricerca scientifica sull'impatto dell'estrazione del litio sull'ecosistema della regione. Il BMW Group ha intenzione di colmare tale lacuna grazie allo studio che ha commissionato.
Secondo Patrick Hudde, Head of Indirect Purchasing Raw Materials Management del BMW Group:
L'elettro-mobilità può essere sostenibile solamente se anche le materie prime utilizzate vengono estratte nel rispetto dell'ambiente. Il nuovo studio che abbiamo commissionato è stato progettato per creare una base scientifica a cui far riferimento per identificare le migliori opzioni di approvvigionamento del litio. Siamo lieti di lavorare a questo studio con due università così rinomate e siamo certi che esso genererà nuove importanti conoscenze sull'estrazione del litio.

La collaborazione con BMW in questo progetto innovativo sulla sostenibilità del litio è estremamente eccitante per il nostro gruppo di ricerca – ha aggiunto il Professor LeeAnn Munk, professore del Dipartimento di Scienze Geologiche nell'Università dell'Alaska Anchorage – Siamo ansiosi di sviluppare i migliori strumenti da utilizzare per valutare i progetti legati al litio su scala globale.
David F. Boutt, professore del Dipartimento delle Geoscienze presso la School of Earth & Sustainability dell'Università del Massachusetts-Amherst:
Questo progetto rappresenta un passo fondamentale per far progredire la comprensione del funzionamento idrogeologico delle falde acquifere contenenti acque saline al litio con l'obiettivo di ridurre l'incertezza riguardo l'impatto ambientale.
I risultati finali dello studio dovrebbero essere disponibili nella prima metà del 2022 e comprenderanno un sistema di valutazione a cinque livelli. Questa classificazione è stata progettata per fornire alle aziende la miglior guida possibile sull'estrazione sostenibile del litio in America Latina.
Attualmente, per le sue batterie ad alta tensione di quinta generazione, il BMW Group si rifornisce di litio e lo mette a disposizione dei suoi fornitori di celle per batterie. Oggigiorno, l'azienda si approvvigiona di litio dalle miniere australiane, che per l'estrazione utilizzano roccia dura.
Per stipulare contratti di fornitura del litio con il BMW Group è essenziale che i fornitori dimostrino di estrarre il litio soddisfacendo gli elevati standard di sostenibilità del Gruppo, ed è allo stesso modo necessario che le aziende ottengano la certificazione dell'IRMA (Initiative for Responsible Mining Assurance). Lo studio commissionato dal BMW Group dovrebbe fornire ulteriori informazioni in questo contesto.
Fonte: BMW Group