Formula E festeggia la giornata del pianeta con una livrea special
Fonte: Formula E
Parigi, Francia. 22 Aprile 2016. Alla vigilia dell'appuntamento del Visa Paris ePrix e in occasione del 46esimo Earth Day, Formula E ha svelato la livrea della monoposto che sarà protagonista all'asta di beneficenza di domani sera per la raccolta di fondi per combattere i cambiamenti climatici.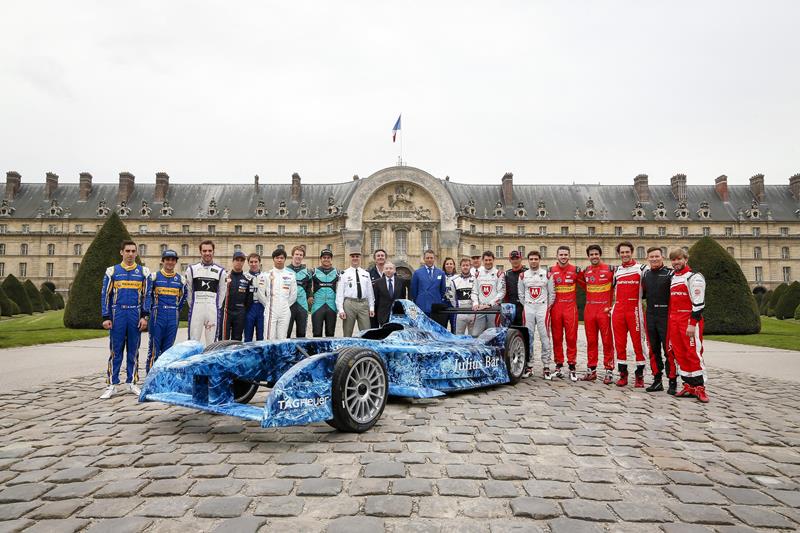 Il progetto è stato commissionato a Garage Italia Customs da Julius Baer e TAG Heuer, con l'intento di realizzare un esemplare dal forte impatto visivo che permettesse di sensibilizzare l'opinione pubblica sulle conseguenze del surriscaldamento globale.
L'hub creativo fondato da Lapo Elkann e specializzato in personalizzazioni tailormade ha quindi elaborato graficamente una texture speciale, ispirandosi all'elemento naturale più minacciato dal continuo innalzamento delle temperature: l'iceberg.
La nuova livrea è stata successivamente stampata su pellicola adesiva e applicata con la tecnica del wrapping sulla carrozzeria della monoposto.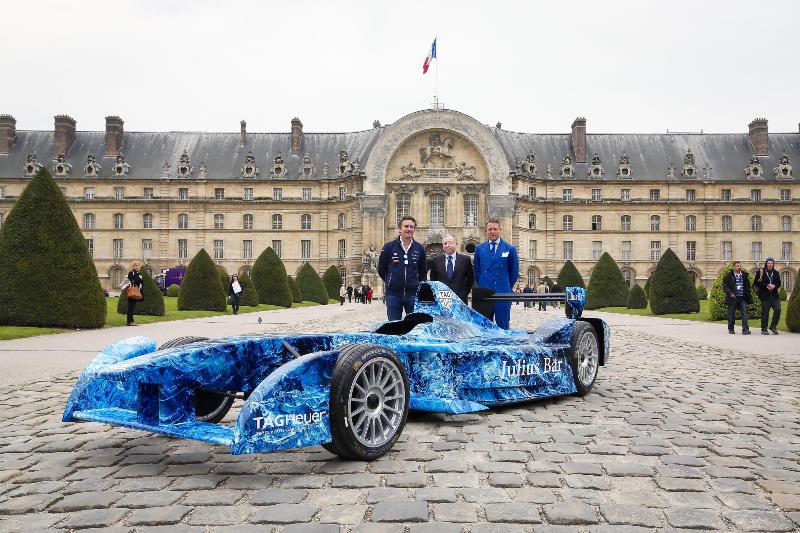 Il Presidente Todt ha detto:
"L'attuale cambiamento climatico è uno dei grandi problemi del mondo attuale. Guidare le auto elettriche è uno dei tanti modi in cui la società può aiutare a risolvere questo problema. Questa particolare vettura è il simbolo del ruolo che la Formula E gioca nell'affrontare questa tematica"
I proventi dell'asta saranno destinati alla Prince Albert II of Monaco Foundation, fondazione  che dal 2006 è impegnata nella realizzazione di iniziative per lo sviluppo sostenibile su scala globale.
Ma il 22 aprile segna inoltre l'anniversario della nascita, nel 1970, del movimento in difesa del pianeta che oggi coinvolge oltre 1 bilione di persone in tutto il mondo. L'obiettivo del 2016 è quello di riuscire a piantare 7,8 bilioni di alberi entro il 2020.
Formula E marks Earth Day with special Iceberg Livery
Unique design to be auctioned off to raise money for climate change charity
Source: Formula E
Paris, France. April 22 2016. On Earth Day, the FIA Formula E Championship has revealed the stunning iceberg liveried car that will be auctioned off after the Visa Paris ePrix to raise money to fight climate change.
Series partners Julius Baer and TAG Heuer commissioned the bespoke livery from Lapo Elkann's Garage Italia Customs studio. The car will be the star auction item at the post-race Gala Dinner fundraiser for the Prince Albert II of Monaco Foundation.
The livery was revealed today at Les Invalides in front of a gathering of media with all 18 Formula E drivers, Formula E CEO Alejandro Agag, FIA President Jean Todt, Lieutenant General Bruno Le Ray, Military Governor of Paris and Major General, and Christian Baptiste, War Museum Director.
President Todt said:
"Climate change presents one of the greatest problems facing the world today. Driving the use of electric cars is one of the many ways in which society can help to address this problem. This special car is a symbol of the role that Formula E is playing in raising awareness of this issue."
April 22 marks the anniversary of the beginning of the modern environmental movement when 20 million Americans took to the streets, calling for a healthy and protected sustainable environment. It is celebrated annually and represents an important turning point in history.
This year Earth Day aims to build on the momentum of COP 21, the climate summit held in Paris in late 2015, to move towards clean and smart cities, and to plant 7.8 billion trees, with this year's emphasis on 'Trees for the Earth'.
no images were found