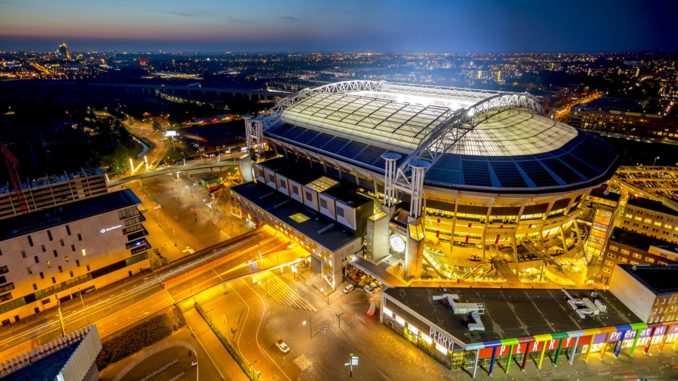 In occasione del prestigioso T3 Awards 2018 la Johan Cruijff ArenA alimentata da Nissan Intelligent Mobility è stata premiata con l'Eco Award 2018.
Il programma di energia sostenibile nella città di Amsterdam 2018 rappresenta il più grande sistema di accumulo di energia d'Europa in un edificio commerciale alimentato dalla Nissan Intelligent Mobility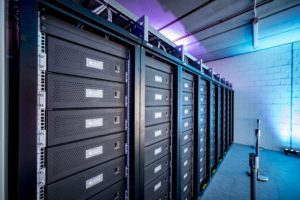 L'impianto combina l'equivalente di 148 batterie di Nissan LEAF, 4.200 pannelli solari e unità di conversione d'energia di Eaton e consente una gestione più sostenibile dell'energia, inserendo le batterie dei veicoli elettrici in un processo virtuoso di economia circolare.
Avviato a giungo 2018, il progetto innovativo deriva dalla collaborazione tra Nissan, Eaton, BAM, The Mobility House e Johan Cruijff ArenA, con il sostegno dei fondi Amsterdam Climate and Energy Fund (AKEF) e Interreg.
L'ArenA presenta il più grande sistema di accumulo di energia d'Europa in un edificio commerciale alimentato da batterie provenienti da veicoli elettrici. Il sistema da 3 megawatt e 2,8 megawattora offre una fonte energetica efficiente e più affidabile per lo stadio, per i visitatori, per l'area circostante e per la rete energetica olandese. Inoltre l'energia prodotta dai 4.200 pannelli solari installati sul tetto dell'ArenA può essere immagazzinata e utilizzata in modo ottimale.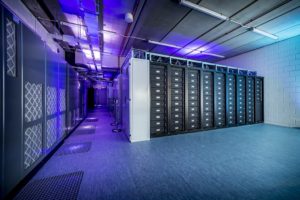 Duncan Bell, Lifestyle Editor di T3.com, ha commentato:
Abbiamo scelto lo stadio Johan Cruijff di Amsterdam per questo primo Eco Award per la visione e l'eccellenza di esecuzione. Il fatto che il sistema impieghi l'energia solare e questa sia stoccata nelle batterie di Nissan LEAF crea un mix perfetto di sostenibilità e riciclo. È un progetto innovativo e ambizioso, una conquista ingegneristica.
Francisco Carranza, Managing Director, Nissan Energy, ha aggiunto:
Siamo entusiasti che un progetto facente parte della visione Nissan Intelligent Mobility sia stato premiato ufficialmente dai giudici di T3. La Johan Cruijff ArenA dimostra che riutilizzare le batterie dei veicoli elettrici Nissan può contribuire a rendere più efficiente e sostenibile l'intero sistema energetico. Nissan sta impiegando il proprio ecosistema elettrico per un futuro sostenibile, trasformando il modo in cui guidiamo e viviamo.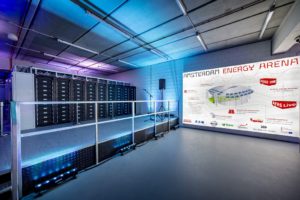 Il compito di T3 è trovare e raccontare soluzioni che aiutino i consumatori a vivere una vita migliore e più intelligente. T3 è una delle maggiori pubblicazioni sullo stile di vita dei consumatori nel Regno Unito, con oltre due milioni di visitatori al mese per il sito web T3.com e più di 43.000 copie cartacee vendute mensilmente.
La Johan Cruijff ArenA è uno degli stadi internazionali più importanti e polifunzionali con più di due milioni di visitatori l'anno. Ospita oltre alle partite casalinghe dell'AFC Ajax e della Nazionale di calcio olandese, anche grandi concerti, rassegne di danza e eventi commerciali.
Il nuovo sistema di stoccaggio energetico dello stadio e la nuova azienda, Amsterdam Energy ArenA BV, sono il risultato concreto del programma innovativo condotto dall'Amsterdam Innovation Arena, a cui le istituzioni, governi e aziende come BAM, Nissan, Eaton e The Mobility House stanno lavorando per lo sviluppo e l'implementazione dello stadio del futuro.
Lo stadio e l'area adiacente rivestono il ruolo di Living Lab, un centro nevralgico in cui provare in prima persona le innovazioni. I partner dell'Amsterdam Innovation Arena sono: Johan Cruijff ArenA, la Municipalità di Amsterdam, Amsterdam Smart City, TNO, KPN, KPMG, Huawei, Microsoft, Signify, Nissan, Eaton, Honeywell and BAM.