Fonte: EM
Ancelle, Francia. 7 Giugno 2016. Questo week-end si è svolta la terza delle cinque gare del Campionato di Francia di e-Trial ad Ancelle (05).
Un ottimo posto per il trial, ben conosciuto per i vertiginosi ghiaioni, dove il Moto Club di Ancelle ha organizzato nuovamente una bella manifestazione di Trial.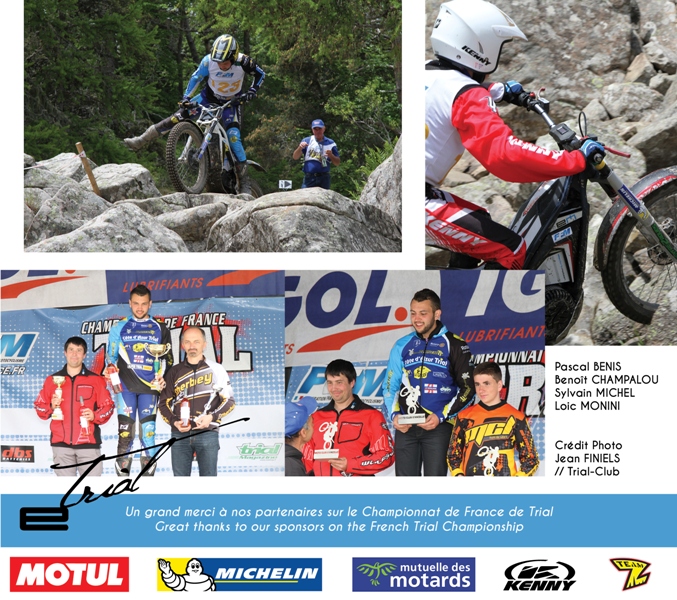 Una vera sfida per i piloti del Campionato Francese di e-Trial in un campo di gara considerato molto tecnico.
EM in gara è stata sorprendenta nelle diverse sezioni, nelle pendenza ripida e nel lungo Interzone!
Per quanto riguarda la classifica generale, troviamo ancora una volta Loïc Monini sul gradino più alto,
seguito a ruota dai suoi concorrenti Pascal Benis, Benoît Champalou e Sylvain Michel.
Il prossimo appuntamento sarà a Valdeblore, il 2 e 3 Luglio
In English
French Electric Trial Championship at Ancelle, France
Source: EM
Ancelle, France. 7th June 2016. This week-end took place the 3rd round of the French E-Trial Championship, in Ancelle (05)
Great Trial place, well-known for vertiginous scree, the Ancelle Moto Club made a beautiful Trial once again.
Real challenge for E-Trial Riders on this well considered «technic field»…
EM in race have been amazing in sections, in steep incline and in long interzone !
Regarding on the general ranking, we find once again Loïc MONINI on the higher step,
closely followed by his competitors Pascal Benis, Benoît CHAMPALOU & Sylvain MICHEL.
Rendez-vous à Valdeblore, les 2 & 3 Juillet 2016
no images were found

.