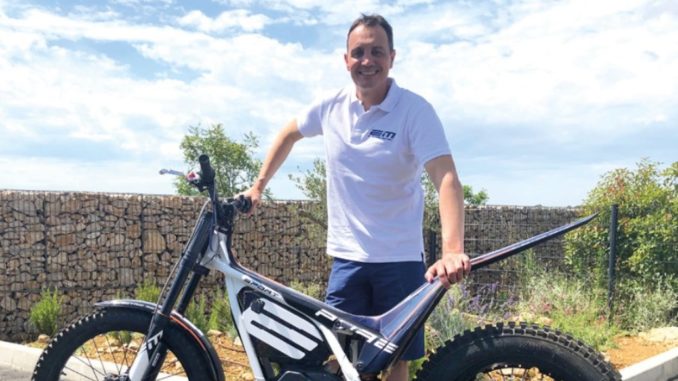 The Electric Motion company decided to not take a part in the FIM Trial E Cup in 2019 because all company is entirely focused in the launch of its new EPURE range.
The new EPURE range has been unveiled 3 weeks ago and all the resources are dedicated to the organisation within company's new factory, as well as the production launch of its 4 new models.
The success felt after the presentation of the EPURE concept and the participation in the 2018 FIM Trial E Cup, was confirmed after the "EM days" during which the customers, future customers and partners were able to assess the final models and confirm their interest in a concrete way.
The company consider to approach the next stages with the greatest rigour, having always been at the base and present in all editions, also making up the majority of the riders.
Our vocation is to participate with homologated models, available for sale and to demonstrate that EM technologies allow to participate at the highest level with a battery technology that allows not to change during laps.
100% of the activity being focused on electric propulsion vehicles, want to demonstrate the know-how of our technicias and engineers; aware that we are dealing with a high level of requirements, and in order to achieve every high performances as soon as possible, and continue to surround ourselves with the best skills.
That is why EM are pleased to announce the exclusive collaboration with the multiple World Champion Marc Colomer. Thanks to his experience, among the "electric" precursors and optimistic about the great evolution capacity of the electric trial motorcycles, his mission will be to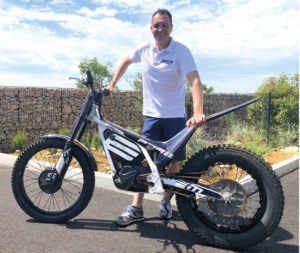 perfect the development the machines, to participate in the promotion of our brand and its various models which, as a reminder, cover a wide field of uses: riding, hiking, learning, perfecting, competing from beginners to the highest level in the world.
The common ambition is to allow as many people as possible to discover a new way of approaching this very beautiful discipline with the only ambition: to have fun while forgetting the constraints. But also, EM will be very happy to participate in the next editions with the only ambition of winning.
I am happy and very motivated to join EM – said Marc Colomer. From the beginning, I had admiration for this company, for its courage to believe in electric vehicles; they have shown that in recent years they have been in the right way. I believe a lot in new energies and that's why with EM and its experience, we can achieve the objectives of offering customers high-performance motorcycles and discovering new sensations; and I also, plan on having fun riding an EM during competitions of simply riding
Source: EM