Sesto round del FIA WEC al Fuji Speedway
I piloti Audi sono leader del campionato
Fonte: Audi Motorsport
Ingolstadt, Germania. 6 Ottobre 2015. Il campionato FIA World Endurance WEC è attualmente uno dei più emozionanti del mondo dei motori: i piloti Audi Marcel Fässler / André Lotterer / Benoît Tréluyer (CH / D / F) sono pronti al sesto appuntamento della stagione in Giappone l'11 ottobre con dieci punti di vantaggio. Altri due eventi seguono entro la fine di novembre. La corsa al titolo della serie Sport rimane aperta.
I leader Audi del campionato hanno continuato la loro serie di podi nel mese di settembre. Fässler / Lotterer / Tréluyer sono saliti sul podio in tutte le gare da aprile 2015 ed hanno preso due vittorie ad inizio stagione. Nessun'altra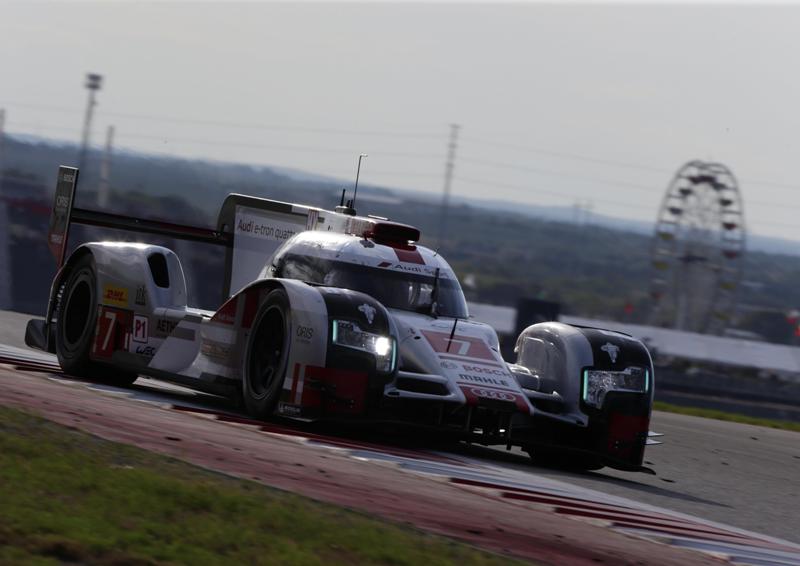 squadra piloti di LMP1 ha conquistato cinque podi consecutivi. Più di recente, la vettura numero '7' ha conquistato il secondo posto ad Austin davanti alla vettura gemella guidata da Lucas di Grassi / Loïc Duval / Oliver Jarvis (BR / F / GB).
"I nostri Campioni del Mondo a partire dal 2012 sono un ottimo esempio per le ottime prestazioni", dice il capo di Audi Motorsport Wolfgang Ullrich. "Anche se non siamo sempre primi alla fine o, come l'ultima volta ad Austin, quando abbiamo perso tempo prezioso, Marcel, André e Ben non si smentiscono mai. Al Fuji ci proponiamo di combattere di nuovo per prendere il massimo di punti possibili, in modo da rimanere in cima alla classifica.

"Il vantaggio del trio è attualmente di 10 punti, mentre ci sono 78 punti sono ancora da assegnare prima della stagione finisca".
La pista, ai piedi della montagna più alta del Giappone è particolarmente impegnativo. Il Fuji Speedway è l'unica pista su cui Audi non ha vinto nel corso dei primi tre anni del FIA WEC Championship. Il rettilineo del traguardo di circa un chilometro e mezzo vede le auto raggiungere una velocità di oltre 300 km/h. Segue una prima curva estremamente lenta. Le curve 2 a 4 sono molto veloci, e sono seguite da una chicane lenta.
"Come risultato, il set-up dell'auto da corsa richiede un buon equilibrio tra bassa resistenza e carico aerodinamico", afferma Chris Reinke, capo di LMP presso Audi Sport. "Dopo aver terminato quinto e sesto lo scorso anno, puntiamo a fare molto meglio al Fuji in questo momento. Siamo sulla strada giusta con i nostri sviluppi".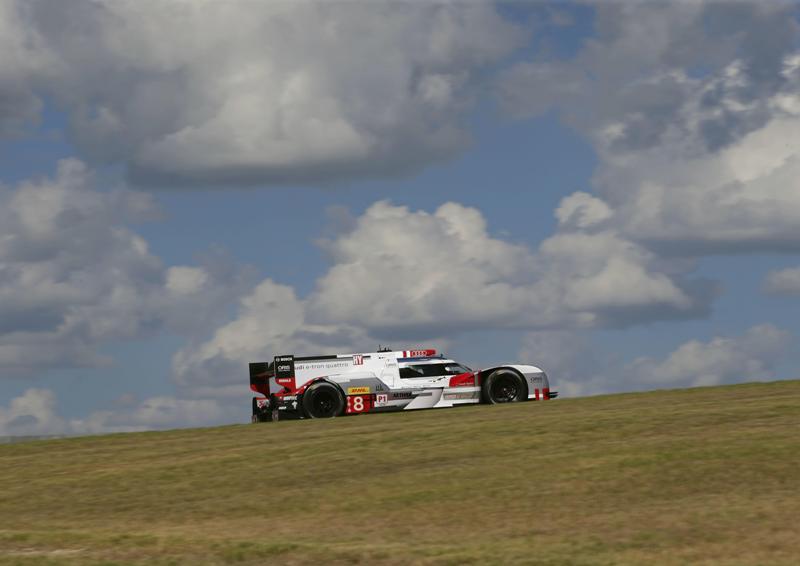 Quattro dei sei piloti Audi hanno rapporti speciali con la terra del sol levante. Benoît Tréluyer ha trascorso 12 anni della sua carriera correndo qui, André Lotterer ha gareggiato regolarmente in gare giapponesi dal 2003 e ha una casa a Tokyo. Loïc Duval è stato in azione sulle piste dell'isola tra il 2006 e il 2014, e Oliver Jarvis ha gareggiato delle intere stagione della sua carriera qui nel 2007 e nel 2014. Duval, Jarvis e Lucas di Grassi hanno sottolineato recentemente il loro potenziale nelle gare WEC al Nürburgring e in Austin con buone prestazioni in qualifica e nelle gare, e sono saliti sul podio per la prima volta in questa stagione, due settimane fa.
Le vetture sportive ibride Audi correranno in Giappone in uno dei mercati di maggior crescita della società. Il volume delle vendite è cresciuto ogni anno dal 2007 ed ha raddoppiato entro il 2014. Lo scorso anno il tasso di crescita di Audi in Giappone è stato del 9,1 per cento – la società ha consegnato 31.400 automobili.
In English
Audi faces challenging task in Japan
Sixth round of the FIA WEC at Fuji Speedway
Audi drivers are championship leaders
Source: Audi Motorsport
Ingolstadt, Germany. October 6th, 2015. The FIA World Endurance Championship WEC is currently one of the most exciting series in motorsport: Audi drivers Marcel Fässler/André Lotterer/Benoît Tréluyer (CH/D/F) start the sixth round of the season in Japan on October 11 with a ten-point advantage. Two other events follow before the end of November. The title race in the sports car series remains open.
The championship leaders from Audi continued their series of podium finishes in September.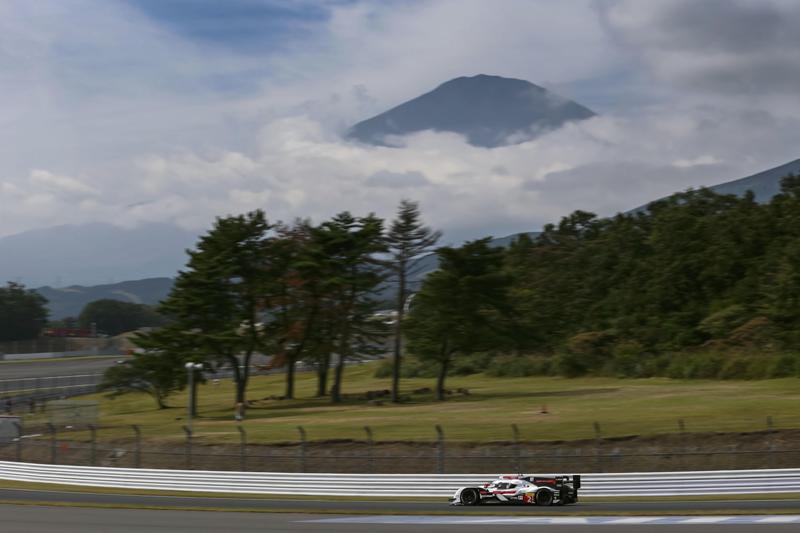 Fässler/Lotterer/Tréluyer have mounted the podium at every race since April 2015, and took two race wins at the beginning of the season. No other LMP1 driver squad has taken five consecutive podium finishes. Most recently, start number '7' clinched second place in Austin ahead of the sister car driven by Lucas di Grassi/Loïc Duval/Oliver Jarvis (BR/F/GB).
"Our World Champions from 2012 are a prime example for consistently excellent performances," says Head of Audi Motorsport Dr. Wolfgang Ullrich. "Even if we are not always at the sharp end or, like last time at Austin, when we lost valuable practice time, Marcel, André and Ben don't get fazed. At Fuji we aim to fight again for the maximum amount of points possible, so that we stay at the top of the standings."
The trio's advantage is currently 10 points, 78 points are still to be awarded before the season ends.
The track at the foot of Japan's highest mountain is particularly challenging. The Fuji Speedway is the only track on which the Audi has not won during the first three years of the FIA WEC. The near one and a half kilometer start-finish straight sees speeds of more than 300 km/h. An extremely slow first corner follows. Corners 2 to 4 are very fast, and are followed by a slow chicane.
"As a result, the race car set-up requires a good balance between low drag and aerodynamic downforce," says Chris Reinke, Head of LMP at Audi Sport. "After finishing fifth and sixth last year, we aim to do significantly better at Fuji this time. We're on the right track with our developments."
Four of the six Audi drivers have special relationships with the land of the rising sun. Benoît Tréluyer spent 12 years of his career driving here, André Lotterer has competed regularly in Japanese races since 2003 and has a home in Tokyo. Loïc Duval was in action on the island's tracks between 2006 and 2014, and Oliver Jarvis contested a season of his career here in 2007 and 2014. Duval, Jarvis and Lucas di Grassi underlined their potential most recently in the WEC races at the Nürburgring and in Austin with good performances in qualifying and the races, and mounted the podium for the first time this season two weeks ago.
Audi's hybrid sports cars compete in Japan in one of the company's growing markets. The sales volume has grown every year since 2007 and had doubled by 2014. Last year Audi's growth rate in Japan was 9.1 percent – the company delivered 31,400 automobiles.
During the Fuji race weekend, Japanese fans will not only cheer on the Audi brand in the FIA WEC. The Asian Le Mans Series season 2015/2016 also begins here. The teams Absolute Racing and ARC Bratislava both field an Audi R8 LMS ultra in the GT class of this series. At the same time, the Audi R8 LMS Cup enters the home straight in Japan. At Fuji, the ninth and tenth of twelve races are held in Audi's one-make cup.
no images were found

.