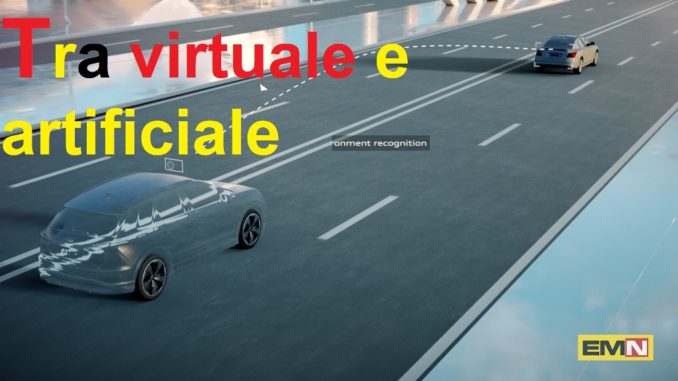 Nella puntata 11 di Electric Motor News, Nissan Leaf, BMW e MINI, Peugeot 3008, 508 SW e 508 PSE; Opel Grandland X e Audi Q4 e-tron.
Di seguito i servizi…
Cinquanta Nissan Leaf alla Capitaneria di Porto
Cinquanta Nissan Leaf verranno dislocate su tutto il territorio nazionale e impiegate dalla Capitaneria di Porto per il pattugliamento via terra. A supporto della sorveglianza di 31 aree marine protette, tra cui Portofino, il Parco del Castello di Miramare, Favignana, la Maddalena e le Isole Tremiti; la Guardia Costiera impiegherà la vettura elettrica di Nissan per le attività di pattugliamento via terra, con il patrocinio del Ministero della Transizione Ecologica. Quest'iniziativa rientra nel piano nazionale di decarbonizzazione e per Nissan si traduce in un ulteriore esempio volto alla tutela dell'ambiente e della qualità dell'aria.
Nuova generazione di app BMW e MINI
La possibilità di connettere agevolmente vettura e smartphone è sempre stata una prerogativa per BMW e MINI. Basti pensare all'introduzione dell'app BMW iRemote nel 2013 seguita dall'app BMW Connected e alla MINI Connected app del 2018. Ora due app di nuova generazione sono disponibili per i clienti di BMW e MINI.
Il nuovo SUV Peugeot 3008 ibrido plug-in
Il nuovo SUV Peugeot 3008 ibrido plug-in sotto la carrozzeria nasconde due motori: il primo è alimentato a benzina ed è estremamente efficiente. Si tratta di un 4 cilindri turbo da 1.598 cm3 in grado di erogare 180 cavalli. A questo si aggiunge il secondo motore: un propulsore elettrico da 110 CV inserito nel cambio e alimentato da una batteria da 13,2 kWh
Opel Grandland X Hybrid4, l'ibrida a trazione integrale del Blitz
Sono tre i motori che equipaggiano la Opel Grandland X Hybrid4, di cui due elettrici abbinati nel powertrain al turbo al turbo benzina 1.6. La potenza complessiva raggiunge i 300 CV e le emissioni di CO2 secondo la procedura WLTP1 sono pari a 28-39 g/km.
Servizio di Stefano Virgilio, Responsabile Comunicazione Opel Italia.
Viaggiare in libertà con la Peugeot 508 SW Hybrid
La classe è una particolarità evidente della Peugeot 508 SW che nella versione ibrida ricaricabile proietta il concetto di station wagon in una dimensione futura. Peugeot 508 SW è diversa dalle altre station wagon, è un'auto che offre caratteristiche di design e tecnologia eccezionali.
Realtà virtuale e intelligenza artificiale di Audi Q4 e-tron
La nuova Audi Q4 e-tron coniuga il mondo reale e virtuale, grazie all'interazione tra intelligenza artificiale, machine learning e connettività Car-to-X. Il carattere hi-tech dei SUV compatti elettrici Audi viene sottolineato dall'inedito display da 11,6 pollici, il più ampio di sempre per una vettura dei quattro anelli. Diversamente dalla realtà virtuale (VR o Virtual Reality), che utilizza strumenti tecnologici per creare ambientazioni illusorie totalmente distaccate dall'ambiente circostante, la realtà aumentata coniuga elementi concreti e virtuali, divenendo un vero e proprio "sesto senso" in grado di arricchire l'esperienza percettiva mediante dispositivi hi-tech.
The Peugeot drivers of the WEC and the 508 Peugeot Sport Engineered
The Peugeot drivers of the WEC were among the first to sit behind the wheel of the first model of the new family of high-performance cars that embody the concept of Neo-Performance. Loïc Duval, Kevin Magnussen, Paul Di Resta, Mikkel Jensen, Gustavo Menezes and James Rossiter have chosen the 508 Peugeot Sport Engineered for their travels because it offers a unique driving experience and sensations.
In Italiano – I piloti Peugeot del WEC e la 508 Peugeot Sport Engineered
I piloti Peugeot del WEC sono stati tra i primi a sedersi al volante del primo modello della nuova famiglia di auto ad alte prestazioni che declinano il concetto di Neo-Performance. Loïc Duval, Kevin Magnussen, Paul Di Resta, Mikkel Jensen, Gustavo Menezes e James Rossiter hanno scelto la 508 Peugeot Sport Engineered per i loro viaggi perché offre un'esperienza di guida e sensazioni uniche.
Servizio in lingua inglese.
Ecco le anteprime fotografiche dei video…