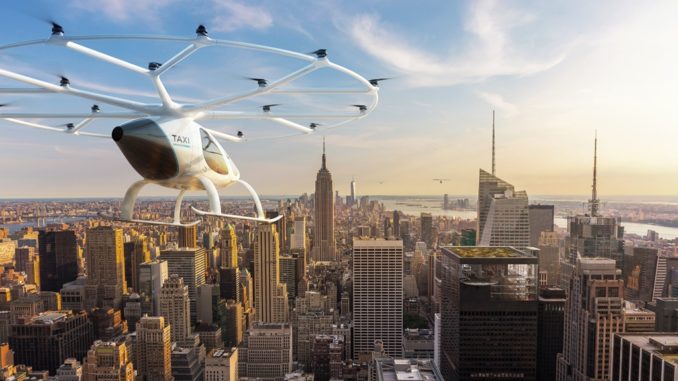 Volocopter has been choice by The World Economic Forum in its selection of the 56 most promising Technology Pioneers of 2019.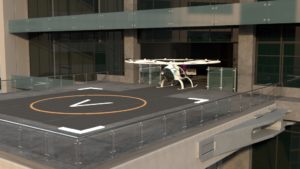 The list include industries from agriculture and cleantech to modern policing and many more.
Companies were selected for their potential to "transform their industries" and "improve society for years to come – Fulvia Montresor of the World Economic Forum said.
Volocopter, which builds electrically powered air taxis which will supplement high traffic routes in megacities worldwide, made it to the selection for its contribution in the field of mobility.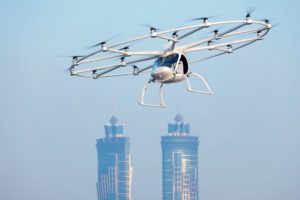 Volocopter aims to decongest high-traffic megacities by adding a new dimension to mobility: emission free autonomous urban air taxis designed to fly people to their destination.
Volocopter's air taxis are emission-free, electrically powered aircraft that take off and land vertically (eVTOL), offering a high degree of safety based on full redundancy in all critical systems. They resemble a helicopter in looks, but are based on drone technology and can fly two people as far as 20 miles. The Volocopter is designed specifically to serve as an air taxi in inner cities. The company recently published a white paper discussing the market driven motivations for their design.
Volocopter + T2

We're excited to welcome Volocopter to this year's innovative class of technology pioneers – says Fulvia Montresor, Head of Technology Pioneers at the World Economic Forum. Volocopter and its fellow pioneers are leaders in using novel technologies to transform their industries. We see great potential for Volocopter to offer solutions to the global mobility challenges and improve society for years to come.

It's great to be endorsed as a Technology Pioneer by the World Economic Forum – said Volocopter CEO Florian Reuter. Our technology can be used to decongest megacities, and also to support air rescue missions or deliver heavy goods. This versatility will bring lasting changes even beyond the mobility industry. We are excited to shape and contribute to the Forum dialogues on technology-driven changes all around us.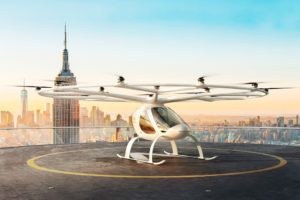 Following its selection as Technology Pioneer, CEO Florian Reuter of Volocopter will be participating in the World Economic Forum Annual Meeting of the New Champions. This meeting, also dubbed "Summer Davos" will be held in Dalian, China, July 1-3. Many Pioneers will continue to contribute to Forum initiatives over the next two years.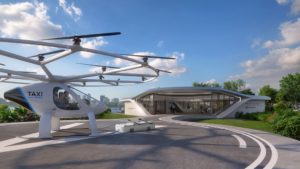 The Technology Pioneers were selected by a selection committee of more than 59 academics, entrepreneurs, venture capitalists and corporate executives. The committee based its decisions on criteria including innovation, potential impact and leadership. Past recipients include Airbnb, Google, Kickstarter, Mozilla, Palantir Technologies, Spotify, TransferWise, Twitter and Wikimedia.
Source: Volocopter GmbH