Polini Motori's partnerships in the e-bike world grows with its the E-P3 motor and arrive in the city thanks to the new city bike by Bikel.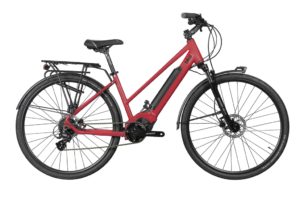 The company of Bergamo and the E-P3 motor is already present in the market of the eco-friendly mobility on all the e-bikes models, from the off-road to the gravel.
Design, technique and innovation are Bikel's code-words: with Polini, they are a couple, symbol of the Made in Italy excellences. It's an Italian production, result of the passion and experience of two professional companies.
The research of the best components gives to the E-Bike by Bikel the highest level of reliability on all terrains, without giving up to the pleasure of driving and fun.
A new way to live the chaotic city life: Polini E-P3 motor, thought up and developed for the ROAD bikes, the category where it is very important to have the lightest weight and smallest sizes, is also perfect to be installed on the city-bikes.
Source: Polini Motori