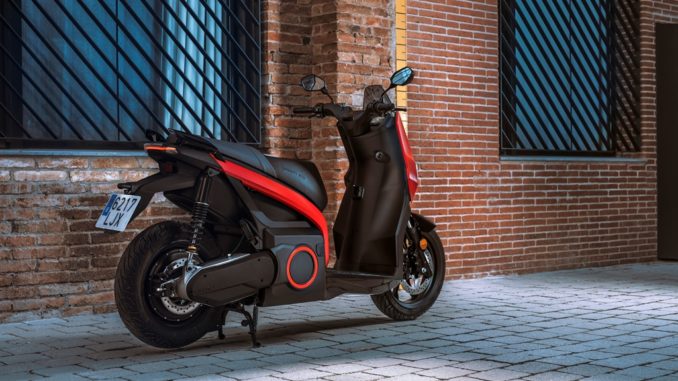 In November will start first deliveries of Seat Mò E-scooter 125, that combines a 7kW electric engine, 5.6kWh lithium-ion battery and range of 137km on a single charge.
The Seat Mò eScooter 125's design stands out with sharp lines and a sleek appearance, emboldened by the exclusive matt colour options.
The Seat Mò E-scooter 125 reach a peak power of 9kW (nominal power 7kW) with its electric engine and is perfect for the city with 0-50km/h acceleration in just 3.9 seconds and a top speed of 95km/h.
Recharging is simple; the removable battery pack can be plugged in at home or in public chargers, on a domestic socket
First deliveries will start in November with a starting price of 6,250€ or a financing offer of 3€/day (in Spain)
Mobility needs are shifting as more people live and work in urban environments, and the desire for a more personalised approach to transportation grows. Seat embraces change, and while it remains committed to vehicle manufacturing, it also appreciates that new attitudes are needed, so is expanding its portfolio to better reflect this changing world.
The world is changing and approaches to mobility need to change with it, especially in urban environments – said Seat Mò Director Lucas Casasnovas. The Seat Mò eScooter 125 shows the continuous commitment of Seat Mò, Seat's urban mobility division, to taking care of the environment, cities and people. Seat Mò continues to develop urban mobility products and services that ensure mobility without noise, without emissions and with a minimum footprint, in order to improve the quality people's lives in cities.
The Seat Mò eScooter 125 is the brand's first electric motorcycle, designed to provide convenience and simplicity for those traversing congested cities.
Source: Seat