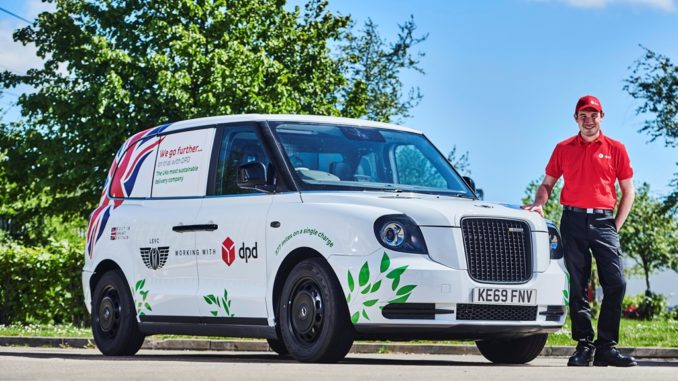 Firm DPD is the first company to take delivery of a converted VN5 TX prototype that beginning the test in the real world by LEVC (London Electric Vehicle Company).
Due to the similarities between TX and VN5, LEVC is deploying a fleet of converted TX-based prototypes utilising a full interior van conversion, kickstarting trials ahead of official VN5 launch later this year.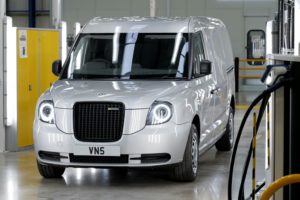 The VN5 cargo capacity easily accommodates two Euro sized pallets with a gross payload of over 800kg. It has been built with a large side-loading door (enabling a pallet to be side-loaded) and a 60/40 split door at the rear to make loading and unloading easy for the driver.
Based on the same architecture and proven eCity range-extender technology as LEVC's TX electric taxi, VN5 offers the same electric powertrain with a pure EV range of 63 miles (102 km)* and with a total flexible range of 301 miles (485 km)*. Like the TX Taxi, VN5 is equipped with a class-leading turning circle of just 10.1m for unrivalled mobility in busy city environments.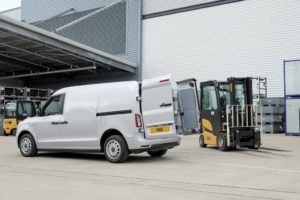 The eCity technology meets the demanding duty cycles of various different sectors, and, for logistics businesses such as DPD, VN5 has been designed to provide 'distribution to door' – not just last mile – capability, creating a link between out of town depots and city centres.
LEVC's trial phase will take place over the next few months and will see over 25 partners take delivery of the test vehicles, ranging from Tool & Equipment hire to Energy suppliers and postal services. These companies have been specifically chosen to put the vehicle through a variety of different use cases.
*WLTP figures based on current TX electric taxi model, official VN5 range figures subject to final homologation and certification.
Source: LEVC