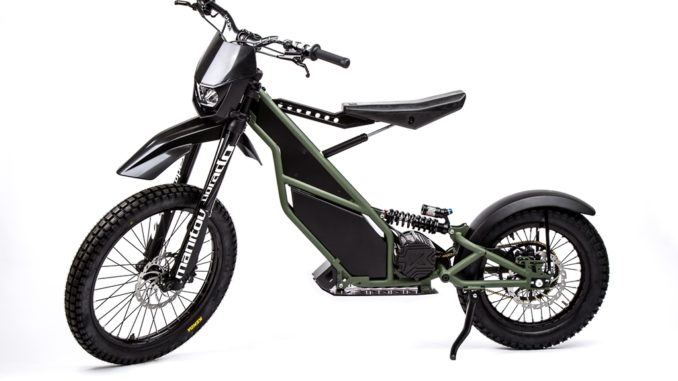 Kuberg Motorcycles project team has begun turning their Kuberg Ranger prototype into the final product, a kind bike, for a one of a kind riding experience.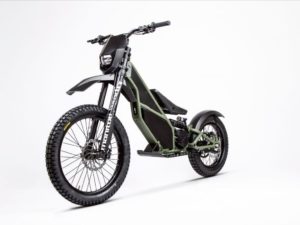 With a unique construction and frame, complemented with a low centre of gravity – the Kuberg Ranger offers better stability on any terrain, with no limit to your freedom of movement so you can stand, jump and speed in comfort.
When you get tired, push the handlebars – and up pops the Ranger's reclining airlift seat. A one size fits all, one of a kind pneumatic seat, that absorbs the vibration of the bike for even more comfort when seated. On top of that, the bike is loaded with a whole array of features to help you take on the world without a problem. Regenerative braking, battery status, an optional light kit, a front fork, front and rear fenders and a kickstand, just to name a few.
All of this and more was built into this one of a kind bike to make it unstoppable.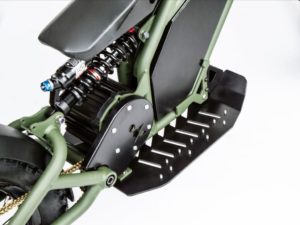 The Kuberg Ranger has a one of a kind construction. It's built from a series of handmade proprietary components, including a lightweight steel frame, a BLDC motor with a 14Kw controller capable of delivering 50mph speeds, and a super charged battery pack for prolonged riding time.
Wherever you're riding, whatever you're doing, the Kuberg Ranger has a mode for it.
We built it in such a way that each rider mode carefully considers the motor, battery capacity, throttle responsiveness and capabilities plus our in built computer unit to optimise every riding setting. Whether you're a total novice or a racing pro, you'll get to grips with this bike in no time.
Source: Kuberg
This slideshow requires JavaScript.