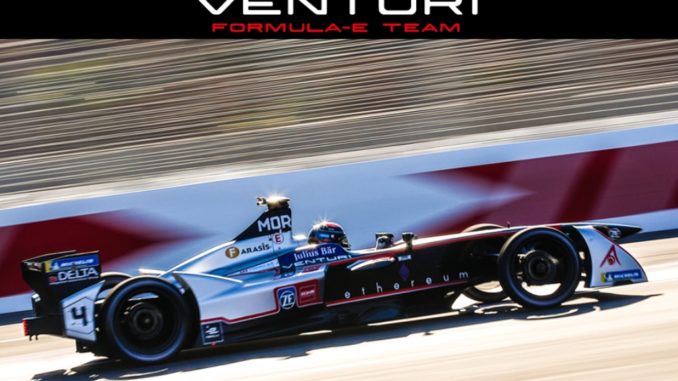 Venturi, the Monegasque electric carmaker and owner of the Venturi Formula E team, launched Venturi Next Gen, aimed to take budding young drivers to the very top of electric motorsport.

Gildo Pastor was one of the first to put his faith in electric vehicles about 20 years ago, when he took over the Venturi brand and began production of fully electric luxury sports cars. Today, with the brand competing in the Formula E championship for the fourth consecutive year, Venturi's President is launching the first ever drivers academy dedicated to electric motorsport. With some the recruits coming from an e-sports background, the Academy will be their gateway from the virtual to the real world, in the electric category, making Venturi once again one of the pioneers of a new era.
Carefully chosen recruits
We want to help those with talent but who haven't possibilities to get started. We have often given youth a chance in the past. For example, the Venturi Formula E team development driver, Michael Benyahia, is just 17. For me, it was the logical next step to continue betting on youth by creating Venturi Next Gen – said Gildo Pastor, President of Venturi.
The eight young drivers selected by the Venturi Next Gen team are:
Louis IGLESIAS (9 years old / international karting)
Pierre-Louis CHOVET (16 / F4 France)
Benjamin CARTERY (14 / international karting)
Arthur LECLERC (17 / F4 France)
Dorian BOCCOLACCI (19 / GP 3)
Maxime PAIN (21 / three-time e-sport world champion)
Kevin LEAUNE (29 / five-time e-sport world champion)
Gaétan GOARANT (29 / two-time e-sport world champion)
We want to build bridges between e-sports and reality, as I'm convinced there are budding talents among gamers – added Gildo Pastor, President of Venturi.
Prestigious sponsors
The eight young drivers at Venturi Next Gen are privileged observers at Formula E race meetings, closely following their sponsors, Venturi Formula E team drivers Maro Engel and Edoardo Mortara.
I'm learning a lot with Venturi Next Gen, physically and mentally. I train in the simulator, I'm learning to work with the engineers, and simulating Formula E race weekends. I also watch Edoardo and Maro at work – said Arthur Leclerc, member of Venturi Next Gen.
A 360° programme

Venturi Next Gen is based at Venturi's centre in Monaco. The young drivers divide most of their time between the Venturi Formula E team simulator and a physical and mental training camp near the Principality. In addition to those two main activities, the students receive instruction on the technical aspects of Formula E and electric automotive technology in general. Eventually, they will move on to practical exercises, including the opportunity to get behind the wheel of a Formula E car.