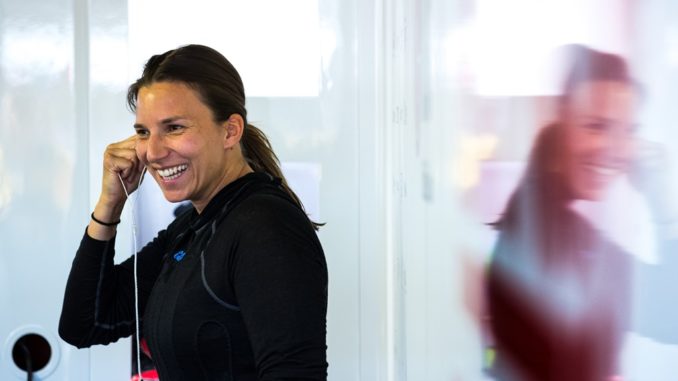 Simona De Silvestro signs up to Extreme E Drivers' Programme and becomes the latest star to join the electric off-road racing series.
The Swiss racer joining fellow female racers Mikaela Ahlin-Kottulinsky, Jamie Chadwick and Katherine Legge.
Simona has been a trailblazer in the sport throughout her 15-year career to-date, climbing the ranks from regional Formula Renault 2.0 in Italy and up the US motor racing ladder from Champ Car Atlantic to IndyCar Series – in a little under five years. Third spot in the Atlantic Championship earned her break into IndyCar for 2010 and with two-top ten finishes she finished second of the rookies in the final standings.
After four seasons in America's foremost open-wheel competition, Simona caught the eye of compatriot Formula 1 outfit Sauber Motorsport, becoming an affiliated driver for the team. Later that year, ABB FIA Formula E broke cover. The then 24-year-old jumped at the chance to compete in the inaugural finale weekend and returned for Season 2 in the championship, becoming the series' first female point-scorer at Long Beach.
I came into this sphere of motorsport from the start with Formula E and you had the feeling then it was something new and important – started Simona. All of us are well aware that we can't keep going how we are now if we're to avoid the worst effects of climate change.

For me it's exciting to be a part of series that are pushing the boundaries of cars and automotive technology – Formula 1 was doing that when you think back, and now with Extreme E.

I've been lucky enough to race in a lot of cool places but Extreme E's destinations are all very different – they'll be incredible to check out and discover whilst raising awareness and changing people's way of thinking.

It's a privilege to be a driver in this era and be able to try to make a difference. I've followed progress of electric motorsport very closely and Alejandro Agag's vision and drive is clear to see now with Extreme E.
Simona signs following the news that Extreme E's driver line-ups will be a 50-50 split between males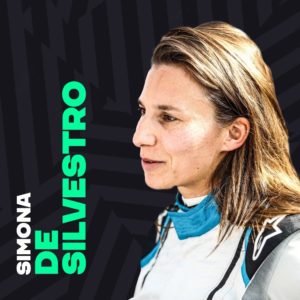 and females. As a leading light for women in motorsport, the Swiss national is delighted by the format and the prospect of a new international series opening up the opportunity for other fast females to carve out their path in a traditionally male-dominated sport.
It's a great idea and it's never been done before – she said. In most of motorsport, as drivers, you're kind of alone. Having the opportunity to team up with someone is great and it's going to be a lot of fun. You'll be approaching everything as a pair and as a team. There will be no room for selfishness and it'll be something new to work together with the boys and try and win races.

Most of the time throughout my career, I've been the only girl on the grid, so it will certainly be different. I experienced working in a more female-led environment in the 24 Hours of Daytona where we had an all-female team.

Here, it's cool because gender just doesn't matter and whoever is the quickest combination of drivers, team and engineers will come out on top. It balances things out – everybody has to contribute and the format is there to create that opportunity.
Simona has a number of races under her belt in battery-electric vehicles thanks to stints in Formula E, but has spent the vast majority of her career in circuit racing, on asphalt – most recently in Australia's flagship Supercars Championship and in sportscars over in the States. That said, the 31-year-old is not one to shy away from pushing herself into something altogether different in Extreme E. As she rightly suggests, everyone will be in the same boat come early 2021.
I haven't had much experience on loose surfaces like gravel or ice so it will be extremely fun and a new challenge – she added. "The whole concept is quite special, with the goal of raising awareness of issues facing the planet and the race locations. I'm extremely excited by it – it's completely different and it's a whole new way of thinking from the male/female format, the remote locations and environments. For every competitor, it'll absolutely be something where you'll be learning as you go.

Experience of how electric powertrains work and deliver their power right away is something that could help me that I can bring over from Formula E but it'll be interesting to see how that works off-road! It's a new way of thinking.

The car's really powerful. I saw Ken Block complete the power stage at Dakar and that was pretty incredible so early into the car's development – it is already pushing boundaries and it was right up there on the pace.
The Drivers' Programme is designed to promote professional drivers and assist teams and prospective entries. Series organisers will recommend prospective competitors from its Drivers' Programme, however, if teams prefer, they will have the autonomy to select their own drivers from outside the pool.
Provisional Extreme E Season 1 (2021) calendar
23-24 January: Lac Rose, Dakar, Senegal
5-6 March: Al-'Ula, Saudi Arabia
14-15 May: Kali Gandaki Valley, Mustang District, Nepal
28-29 August: Kangerlussuaq, Greenland
30-31 October: Santarém, Pará, Brazil
Source: Extreme E