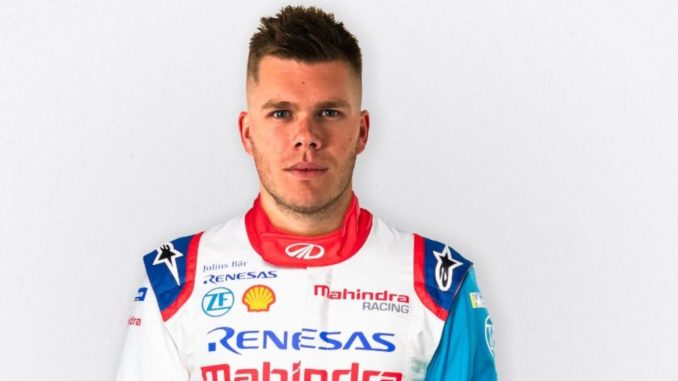 Rudy van Buren, has officially joined Mahindra Racing as its second simulator development driver following a series of trial sessions last season.
The 27-year-old is the World's Fastest Gamer champion and will join Sam Dejonghe to support the team's simulation programme throughout season six of the ABB FIA Formula E Championship.
Van Buren grew up on the racetrack, rising through the karting ranks before he turned to eSports where he was crowned champion of multiple world class racing series. Following his winning performance in the McLaren F1 team's inaugural World's Fastest Gamer competition, the Dutchman beat 30,000 applicants to be awarded a year's contract as one of the team's official F1 simulator drivers. Van Buren has experience as a simulator test driver in multiple motorsport disciplines and has competed in the 2018 Race of Champions, Porsche Carrera Cup Deutschland and Porsche Supercup.
Season six of the ABB FIA Formula E Championship season starts with a double-header in Riyadh, Saudi Arabia, on 22-23 November 2019.
Rudy Van Buren said:
After doing various simulator days at the end of season five, I'm very happy to officially join Mahindra Racing as their simulator development driver for the upcoming season. With the 2019/20 ABB FIA Formula E Championship starting in two weeks' time, the demands on the simulator team increase. I'm ready to get going and support the team in getting the best possible result.
Dilbagh Gill, Mahindra Racing CEO & Team Principal declared:
We're delighted to have Rudy join the Mahindra Racing team. His wealth of simulation and eSports experience will provide us with additional race support back at base in Oxfordshire throughout season six. When Rudy came in last year to support us on an ad-hoc basis, we were all impressed with his determination and drive to succeed, so it was an easy decision to have him officially join us.
Source: Mahindra Racing