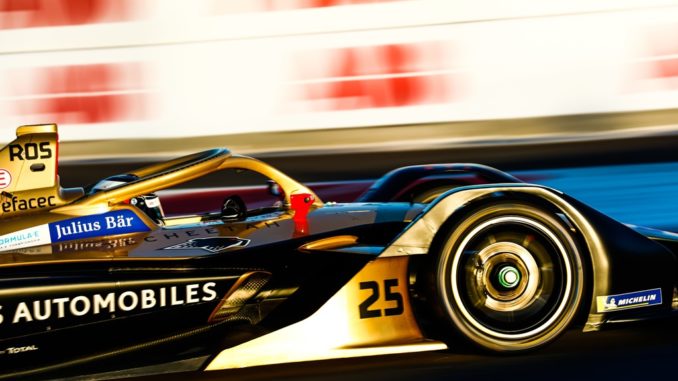 After the Marrakesh E-Prix will take place the rookie test and DS Techeetah announced that James Rossiter and Filipe Albuquerque will be their drivers.
Portuguese WEC, IMSA and ELMS driver Albuquerque will take over fellow Portuguese driver Antonio Felix Da Costa's car whilst Rossiter will field Jean-Éric's car for the test.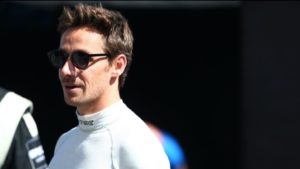 Albuquerque previous drives includes WEC, IMSA, ELMS, A1GP, GP2 and Formula Renault to name a few. It will be first time that he drives a Formula E car. As DS Techeetah's test and development driver, Rossiter has got Formula E experience under his belt as well as Formula 1, WEC, Super GT and Super Formula.
Mark Preston, DS TECHEETAH Team Principal:
James has been diving in and out helping me with development since the Super Aguri F1 days and it's great to have him onboard once again helping us further our development. It was really important to us to have two experienced drivers in the car as this is our only in-season test and therefore more crucial than ever to get right. Therefor it's a great addition to have Filipe join us too, turns out we have a thing for Portuguese drivers this year!
Copyright: Jakob Ebrey
Filipe Albuquerque, DS TECHEETAH Rookie Driver:
It's a great honour to be able to drive for a championship winning team and I'm really looking forward to getting in the car. It will be a first-time experience for me sampling a Formula E car and from what I've heard from other drivers, I'll be busy like nowhere else in the cockpit but have a lot of fun whilst I'm at it.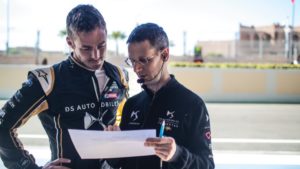 James Rossiter, DS Techeetah Test and Development Driver:
I'm really proud to have been part of this this team for the last two years and it's been great to see how we've all pushed the limits to win a championship together. It's an extraordinary group of people in this team that I thoroughly enjoy working with. Next up for us is the test in Marrakesh and I'm looking forward to continuing to push to find new levels of performance to help us fight for another championship.
Source: DS Techeetah