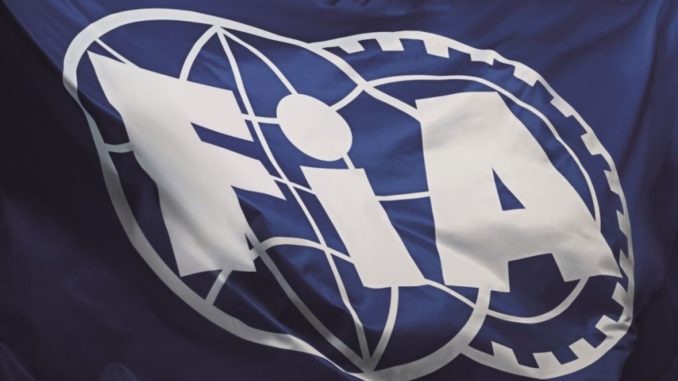 In the fourth and final meeting of the year, the World Motor Sport Council Hosted by FIA President Jean Todt in Paris got important decision about rally and rallycross.
FIA World Rally Championship
Following the confirmation in June of key changes to the FIA WRC regulations for the next era of the competition, the Council has approved the principles of the 2022 Technical Regulations for the Rally1 class (formerly WRC), with the intention to finalise the details in the first quarter of 2020. This includes hybrid technology and the option to use a production-based bodyshell or a tubular structure, in both cases maintaining the current size guidelines, with a system of scaling to allow manufacturers to adapt their rally car from different models.
A standardised crash structure, defined by the FIA in close collaboration with the manufacturers thanks to extensive testing on the current WRC cars, will aim to improve safety standards and simplify the development process for the teams. Performance will come from an ICE engine, based on the current specifications but with controlled development costs and supported by a 100kW hybrid emotor. This unit will be the same for each of the teams, using common hardware and software strategies, making the cars capable of running in cities on electric power only and giving them an electric "power boost" that could be deployed on special stages. The aggressive aesthetic of the current WRC cars will be carried over to new generation vehicles.
To offer WRC teams more opportunities in the context of their participation, manufacturers are now able to enter an additional one-car team with a separate competitor identity and will not be permitted to score points for the main WRC factory team.
FIA World Rallycross Championship
The Council approved an 11-round calendar for the 2020 FIA World Rallycross Championship including a return to Germany and for the first time the Nürburgring, where a section of the Grand Prix circuit will be used. The second new event will bring an FIA Rallycross Championship competition to Russia and is scheduled for mid-July on a brand-new circuit built inside the Igora Drive motorsport complex, north of Saint Petersburg.
The calendar is approved as follows:
| | | |
| --- | --- | --- |
| 18‐19 April | Spain | Barcelona |
| 02‐03 May | Portugal | Montalegre |
| 16‐17 May | Belgium | Spa Francorchamps |
| 13‐14 June | Norway | Hell‐Lanke |
| 04‐05 July | Sweden | Höljes |
| 18‐19 July | Russia | Saint Petersburg* |
| 01‐02 August | Germany | Nürburgring |
| 05‐06 September | France | Lohéac |
| 19-20 September | Latvia | Riga |
| 30‐31 October | United Arab Emirates | Abu Dhabi |
| 14‐15 November | South Africa | Cape Town |
*Subject to promoter agreement and circuit homologation
In the context of the series' electrification from 2021, the energy supplier for both the World Rallycross Championship and Junior Rallycross Championship is confirmed as GCK Energy.
Source: FIA