The World Motor Sport Council gathered yesterday in Saint Petersburg, Russia, got importante decision concerning 2018-2019 FIA Formula E Championship.
The meeting was during the 2018 FIA Annual General Assembly for its final meeting of the year, hosted by FIA President Jean Todt and FIA Deputy President for Sport, Graham Stoker.
The following is a summary of the decisions taken during the meeting:
FIA Formula E Championship
The 2018/19 FIA Formula E Championship season calendar is as follows:
15 December 2018 Saudi Arabia Ad Diriyah
12 January 2019 Morocco Marrakesh
26 January 2019 Chile Santiago de Chile*
16 February 2019 Mexico Mexico City
10 March 2019 China Hong Kong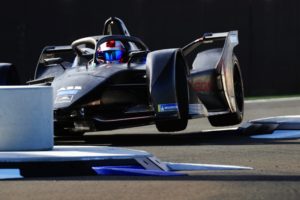 23 March 2019 China Sanya*
13 April 2019 Italy Rome
27 April 2019 France Paris
11 May 2019 Monaco Monaco
25 May 2019 Germany Berlin
22 June 2019 Switzerland Bern*
13 July 2019 USA New York
14 July 2019 USA New York
* Subject to ASN confirmation
Details relating to the new race format for the 2018/19 season were approved:
The number, duration and the minimum time of arming of 'Attack Modes' (during which the maximum total power increases from 200kW to 225kW), will be determined at each race by the FIA, according to the special features of the circuits, one hour before the start at the latest
The activation of the Attack Mode is forbidden in the first two laps
The number of drivers allocated FanBoost (additional extra energy of maximum 100 kJ (power minimum 240 kW, maximum 250 kW, and time to be managed by the team), will increase from three to five. The winning drivers will be allocated one boost, to be used once after the 22nd minute of the race.
For the purpose of aiding driver rescue, the use of FIA-approved biometric gloves will be mandated for all drivers during each competition and all tests which are attended by more than one team.