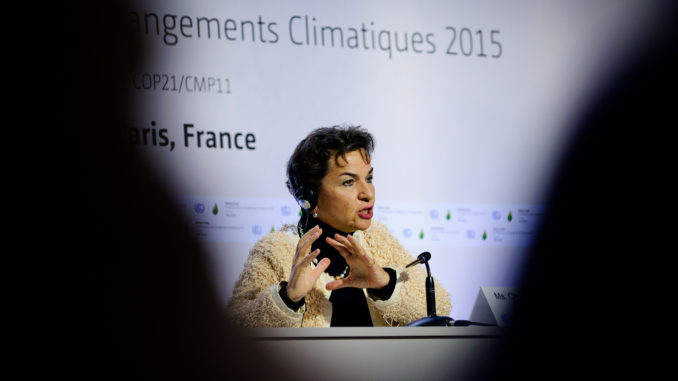 Source: FIA Formula E
Charles Chao, Gerd Mauser, Martin Whitmarsh, Marco Parroni e Lucas di Grassi to help steer the future direction of Formula E as members of the newly-formed Global Advisory Board
LONDON, UK (November 27, 2017) – Christiana Figueres – the architect of the Paris climate agreement – and legendary French racing driver Alain Prost will join forces to chair the newly-formed Global Advisory Board, helping to steer the future direction of Formula E as a key player in influencing the global uptake of electric vehicles and its impact on reducing emissions.
The Global Advisory Board has been established to bring a list of the leading names together in various sectors worldwide to provide input and expert advice on topics such as sustainability, media and business.
In addition to Figueres and Prost spearheading the group, they will also be joined by Founder & CEO of Formula E Alejandro Agag, Chairman & CEO of SINA Charles Chao, CMO of Jaguar Land Rover and Chairman of Jaguar Racing Gerd Mauser, CEO of Land Rover BAR America's Cup team and ex-McLaren Team Principal Martin Whitmarsh, Head of Global Sponsoring and Deputy Head of Marketing at Julius BaerMarco Parroni, and reigning Formula E champion and Audi Sport ABT Schaeffler driver Lucas di Grassi.
Christiana Figueres, former Executive Secretary of the United Nations Framework Convention on Climate Change (UNFCCC), said:
In order to meet the objectives set out by the Paris agreement and prevent global temperatures spiralling out of control, we must have a need for speed and react quickly. If we don't see the emission levels starting to plateau by the year 2020, it's unlikely we'll collectively hit the agreed targets. This unique forum at Formula E will allow us to bring great minds together with the same common goal, speeding-up the transition and use of electric vehicles in everyday life.
Alain Prost, four-time Formula 1 world champion and Co-Founder and Team Principal of Renault e.dams, said:
I'm proud to be a part of this expanding movement with Formula E and working together with Christiana on the Global Advisory Board. Being with Formula E since the very beginning I've seen first-hand how it has grown and developed, not only as a championship but also the impact it's already having on the road car industry. I look forward to working closely with the other members and maintaining Formula E's prime position as part of the electric revolution.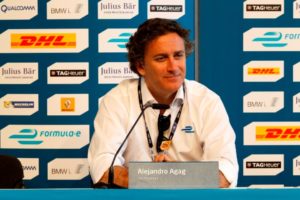 Alejandro Agag, Founder & CEO of Formula E, said:
Formula E is more than just a race, it's a platform to inspire change – a change in perception, a change in attitude and behaviour, and a change in the way we live our lives and actively influence the future of our planet. It's an honour to have names like Christiana and Alain heading up the new Global Advisory Board, alongside a strong mix of recognisable names in the field of media, marketing, business, sport and sustainability. I'd like to express my thanks for their participation and we hope to tap into their expertise when choosing the long-term direction of our sport.