Presentazione della Special InMoto Lab giovedì 10 novembre alle ore 15:00 presso lo stand di InMoto.
Fonte: Tacita
Milano, Italia. 28 Ottobre 2016. A novembre torna l'Esposizione Internazionale del Ciclo e Motociclo a Milano e Tacita non poteva mancare con una presenza importante in diversi stand.
Il primo appuntamento in programma è per giovedì 10 novembre alle ore 15:00 con la presentazione della Special InMoto Lab presso lo stand di InMoto.
Tacita Special di InMoto Lab – stand InMoto Padiglione 4 Stand H50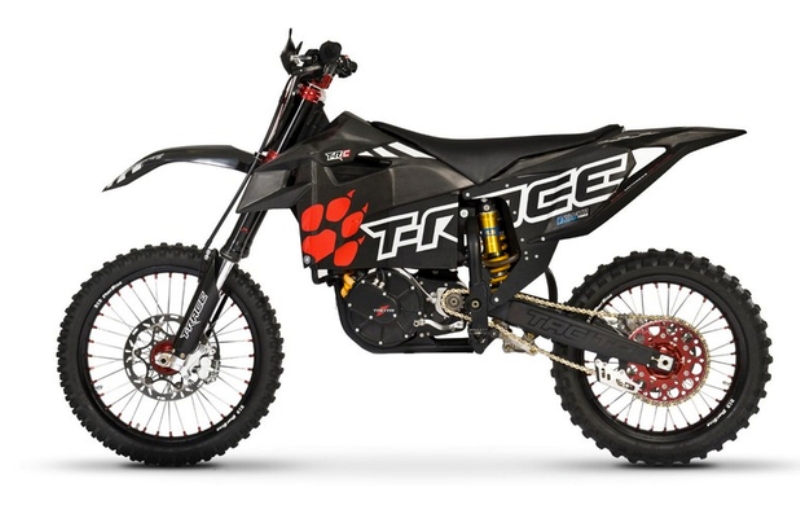 Tacita T-Race, l'unica moto elettrica che abbia mai partecipato ad un rally africano di livello internazionale, è stata scelta come base per l'innovativo progetto In Moto Lab che punta a sviluppare e costruire un veicolo innovativo capace di distinguersi nel design e nell'ecologia. Venendo incontro al desiderio di unicità, che ha portato allo sviluppo del fiorente mercato di moto custom, Aldo De Giovanni, padre di Aero, concept studio dedicato allo sviluppo di moto innovative, è partito da Tacita per stravolgerla con modifiche radicali e l'impiego di risorse e tecnologie degne di una "mini" factory.
La Special di Tacita è stata pensata come una moto cool da usare tutti i giorni anche in città; una comoda bruciasemafori per divertirsi a breve e a medio raggio. Il pilota torna protagonista, per questo la special è una biposto con una buona seduta per il passeggero e la ciclistica moderna: ruote stradali o semi stradali, sospensioni e freni al top, trasmissione a catena e una bella spremuta di elettronica. Le lavorazioni sono state eseguite in modo artigianale in alluminio, su un letto di scanner e stampa 3D, macchine utensile a 5 assi e infine materiali come avional, ergal e cromo-molibdeno.
Tacita T-Race M Motard – stand PZ5Cobra Padiglione 14 Stand B45
Presso lo stand PZ5Cobra verrà esposta la Tacita T-Race M Motard nella versione realizzata per il campionato francese di motard, settata pronto gara con il set completo di PZ5Cobra, leader mondiale del motard racing, con doppio disco anteriore, pinze freno a 4 pistoncini ricavate dal pieno, cosi come i mozzi e le piastre alleggerite e cerchi in carbonio Alpina.
Tacita T-Race Rally – stand NovaSTM Padiglione 6 Stand C24
Una presenza importante a conferma della collaborazione tra Tacita e NovaSTM per lo sviluppo di nuove soluzioni tecniche per il reparto trasmissione.
Tacita T-Race E Enduro – stand EnduroAction Padiglione 2 Stand S16
La moto numero 01 di produzione nello stand della nuova rivista di Antonio Ammiragli
Tacita vi aspetta a EICMA 2016 nei giorni riservati alla stampa: 8-9 novembre ed i giorni aperti al pubblico: 10-13 novembre 2016
In English
Tacita at EICMA 2016
Launch of the Special Tacita by In Moto Lab Project on Thursday November 10 at 03:00 pm .
Source: Tacita
Milan, Italiy. 28th October 2016. Tacita will be at EICMA, the International Motorcycle Exhibition in Milan from November 8-13 in several stands.
The first appointment is for the launch of the Special Tacita by In Moto Lab on Thursday November 10th at 03.00pm.
The Special Tacita by In Moto Lab Project – InMoto Hall 4 Stand H50
Launch Thursday November 10 at 03:00 pm
Tacita T-Race, the only electric bike to have competed and finished an international African rally, has been chosen for the ambitious In Moto Lab Project that aims at developing and building an innovative machine able to distinguish for the design and the respect of the environment. Aldo De Giovanni, specialized in bikes concept studios, started from the Tacita T-Race to build this unique bike.
The Special Tacita by In Moto Lab has been thought and projected as a cool bike to use daily in the city with a comfortable seat also for the passenger and a pure off road bike to enjoy in the countryside on the weekend. Come and have a look to check!
Tacita T-Race M Motard –PZ5Cobra Hall 14 Stand B45
Tacita T-Race M Motard will be at the PZ5Cobra stand in its racing version realized to take part to the French Motard Championship. The bike is equipped with a complete set of PZ5Cobra, motorcycle special parts specialist, world leader in motard racing, double front disk, 4 pistons calipers, lighter plate and Alpina Carbon wheels.
Tacita T-Race Rally – NovaSTM Hall 6 Stand C24
An important presence that seals the collaboration between Tacita and NovaSTM to develop new technical solutions related to the transmission system.
Tacita T-Race E Enduro – stand EnduroAction Hall 2 Stand S16
Tacita T-Race E Enduro will be at the stand of the new enduro magazine EnduroAction
The appointement with Tacita is at EICMA 2016: Nov 8-9: media Nov 10-13 open to the public
no images were found

.