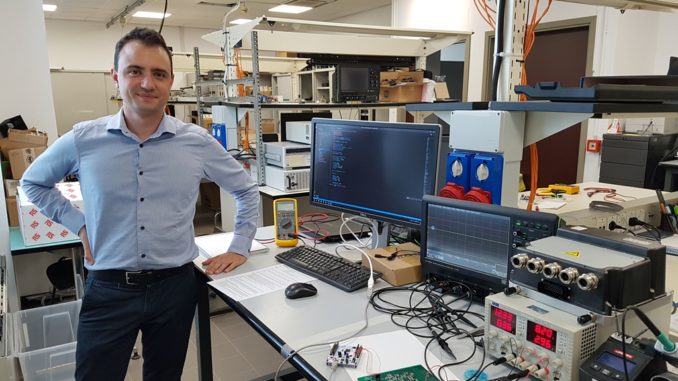 The product portfolio of eDriveLab, engineering spinoff of the University of Parma, has been enriched including in the catalog a range-extender for naval use.
Range extenders are current generators designed to recharge the batteries of electric vehicles while driving, which have found little success due to poor efficiency, low power available, and the presence of vibration and noise.
The difference of range-extender projected by eDriveLab, active for years in the field of electric mobility, is that operate directly in DC and especially at variable rpm, in other words, the system is able to reduce its operating regime according to the amount of current that is needed to recharge the batteries, thus limiting consumption, emissions, and vibrations.
The range-extender projected by eDriveLab is able to operate at over 120 kW, that is 170 horse power, all in just over 200 kg of weight; this data make the product very interesting for certain uses.
To give a comparison, just think that a similar range-extender is able to recharge the battery pack of a Tesla Model 3 in less than half an hour.
The first use of our range-extender is currently that of the naval sector – explains Eng. Davide Lusignani who drives the spin-off – was in fact designed at the request of a well-known brand that develops innovative electric propulsion in recreational boating. They needed a highly efficient system, with little pollution but at the same time high power and, above all, silent. After a careful analysis of the solutions on the market, we realized the lack of a product that was able to meet all the needs at the same time, so we set to work to design a completely new system.

This is the first of a range of units designed for nautical world and is tought to be installed on boats with electric propulsion of over 12 meters, being able to guarantee alone the sufficient energy to move a boat of 10 tons to a speed of beyond 24 knots, with fuel consumption (biodiesel) of approximately a third if compared to the analogous motorized boat with a classic engine. The saving is significant and guarantees to amortize the cost of an electric boat, notoriously high due to the presence of the battery pack, many years earlier than a full-electric solution.
At the moment Eng. Lusignani avoids going into technical details, adding:
I can say that we already have the client and we are working on the first prototype of Range-Extender. The project is extremely innovative from different points of view and therefore we are bound by the customer to maintain industrial secrecy.
Despite industrial secrets, it is easy to understand with the data mentioned above that this newly developed range-extender could give a very important boost to electric mobility on water, also from the point of view of large pleasure boating.
#MarceloPadin #theEMNteam