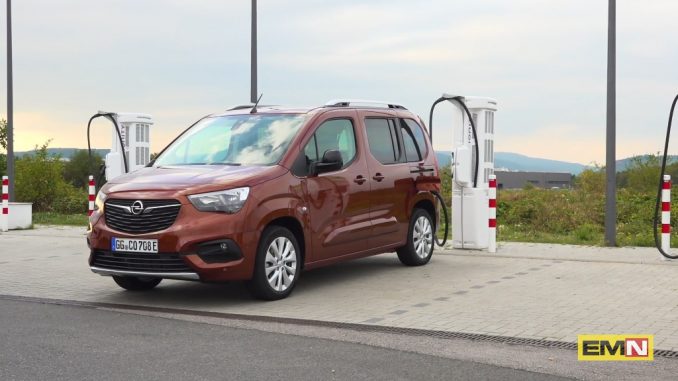 In evidenzia a ottobre la Nuova Opel Astra, il commerciale leggero Movano e i Fari IntelliLux LED Matrix, mentre nel settore delle elettriche la Combo-e Life.
Nuova Opel Astra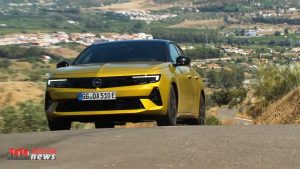 "Bold and Pure", audace e puro, sono i concetti fondamentali che hanno ispirato il design della nuova Opel Astra, ultima generazione di un modello di straordinario successo che ha venduto oltre 15 milioni di unità in Europa. Più dinamica all'esterno, all'interno è l'Opel Pure Panel, con gli schermi digitali del quadro strumenti e dell'infotainment in un'unica superficie raccordata intorno al guidatore, a sottolineare i contenuti di un progetto d'avanguardia. Finalmente accessibili ad un pubblico vasto, grazie a prezzi abbordabili, anche le più raffinate tecnologie: dai fari a matrice LED di seconda generazione, con 84 elementi per faro, dall'Head Up display agli ergonomici sedili AGR, ideali per ergonomia e sostegno della schiena, ai sistemi più avanzati di assistenza alla guida. A tutto campo l'offerta di motorizzazioni: benzina, diesel e ibridi plug-in, con potenze da 110 a 224 CV e, dal 2023 alla gamma si aggiungerà la Opel Astra-e, completamente elettrica.
Combo-e Life
Pratico e a zero emissioni, il nuovo Opel Combo-e Life è la risposta alle esigenze di spazio e versatilità unite ai vantaggi della guida elettrica. Offerto in due lunghezze, a 5 o 7 posti, con una o due porte laterali scorrevoli e con una capacità di carico che può arrivare a 2.693 litri, il veicolo è in grado di percorrere fino a 280 km con una carica della batteria agli ioni di litio da 50 kWh, ricaricabile all'80% in circa 30 minuti. Grazie alla potenza di 100 kW (136 CV) e a una coppia di 260 Nm, Opel Combo-e Life è perfetto per l'uso su strada, accelera da 0 a 100 km/h in 11,7 secondi e raggiunge i 135 km/h, equipaggiato con i più avanzati sistemi di assistenza alla guida e di infotainment. Come i gemelli a benzina e diesel, incoronati "Best Buy Car Europe 2019" di Autobest e "Van of the Year" nei Paesi Bassi, il nuovo Opel non scende a compromessi in materia di sicurezza, comfort e alta qualità.
Nuovo Movano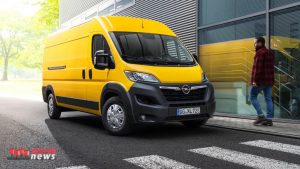 Al debutto sul mercato italiano, con prezzi a partire da 25.520 euro, il nuovo Opel Movano si pone al vertice dell'offerta nel settore dei van e dei veicoli commerciali leggeri. Massima la disponibilità di spazio e la versatilità per tutte le versioni, grazie alla possibilità di scelta fra 4 lunghezze, 3 altezze e un volume di carico da 8 a 17 metri cubi. La gamma di motori diesel da 2,2 litri, tutti nel rispetto delle norme sulle emissioni Euro 6d, vanta potenze da 120 a 165 CV e sono abbinati a cambi manuali a 6 rapporti. A trazione anteriore, dall'eccellente dinamica e con possibilità di essere equipaggiato con i più avanzati sistemi di infotainment e assistenza alla guida, Opel Movano sarà presto commercializzato anche nella versione completamente elettrica, con potenza di 90 kW (122 CV) e batterie agli ioni di litio da 37 o 70 kWh per autonomie fino a 247 km.
Fari IntelliLux LED Matrix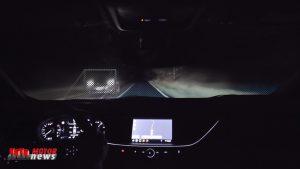 Opel è da sempre marchio pioniere nell'offerta di innovazioni che possono portare vantaggi effettivi, rendendo la mobilità in sicurezza alla portata di tutti, come nel campo dell'illuminazione per la migliore visibilità in qualsiasi condizione di percorso. "Vedere e farsi vedere" è un motivo costante nello sviluppo tecnologico delle vetture Opel, già a partire dalla sua prima automobile, la Patentmotorwagen "System Lutzman" del 1899. Democratizzare i sistemi più avanzati di illuminazione è l'imperativo che ha segnato tappe importanti con la Opel Kapitan dai fari anteriori rettangolari alla Opel GT con i leggendari fari a scomparsa, dai proiettori allo xenon e AFL+ della Opel Omega alla massima efficienza degli attuali IntelliLux LED matrix delle Opel Insignia, Grandland e Astra che trasformano letteralmente la notte in giorno.
Di seguito potete vedere i video…
Fonte: Opel Italia