La berlina è conosciuta nei Paesi occidentali come Fluence
Più alte vendite cumulative di 1.767 unità dal 2013, uno su tre veicoli elettrici in Corea è una ZE SM3
L'obiettivo di 1.000 unità di vendite di EV per il 2015 è stato raggiunto
Fonte: Renault
Seoul, Corea. 12 Gennaio, 2016. SM3 ZE, la berlina 100% elettrica da Renault Samsung Motors, è l'EV più popolare della Corea.
Le vendite cumulative della SM3 ZE, lanciata in Corea nel mese di novembre del 2013, hanno raggiunto 1.767 unità, tra cui 1.043 unità sono state vendute nel 2015. Oggi, uno su tre veicoli elettrici nel paese è una SM3 ZE.
RSM sostiene la penetrazione EV nel paese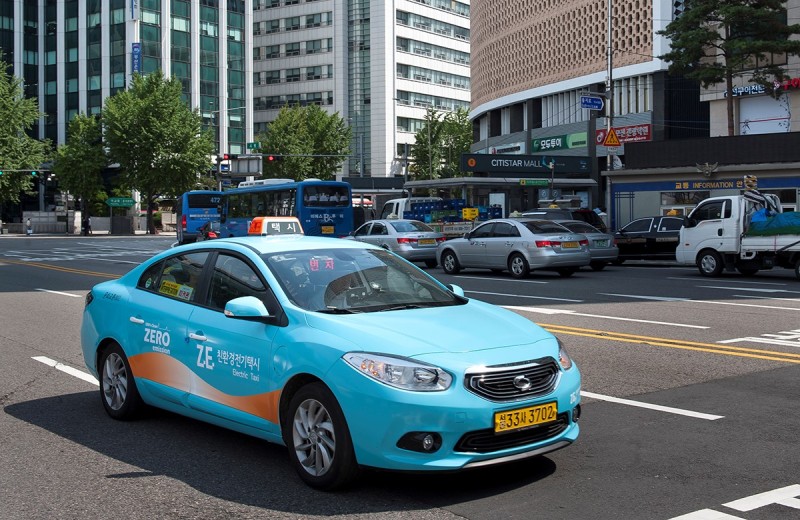 RSM ha rafforzato la propria rete di post vendita inserendo EV piloti in 16 città, ampliando i centri post-vendita EV a 226 location e stabilendo inoltre un centro di riparazione batterie a Jeju Island.
In Corea, gli incentivi per l'acquisto di un EV sono di una media di 20 milioni di KRW di sovvenzione (a seconda della regione), un caricabatterie gratuito, così come la riduzione dei costi di parcheggio e della tassa di congestione.
SM3 ZE, l'unica berlina elettrica di medie dimensioni 100% elettrica in Corea
Essendo l'unica berlina di medie dimensioni 100% elettrica in Corea, RSM SM3 ZE è nota per la sua stabilità di guida e lo spazioso sedile posteriore. E' possibile percorrere fino a 135 km con una singola carica.
Nel 2015, SM3 Z.E. è stato selezionato come veicolo ufficiale del governo della Corea e del Seoul EV Taxi. Quest'anno, RSM ha fornito più di 100 taxi EV (di cui 60 per la città di Seoul), ha introdotto un servizio di gestione della batteria taxi a Jeju ed ha installato ulteriori posti di ricarica medio-veloci vicino ai garage dei taxi ed alle mense dei conducenti.
SM3 Z.E. (nota anche come Fluence ZE) è prodotta nello stabilimento di Busan RSM ed è venduta in Corea dal 2013.
In English
RSM SM3 Z.E. is Korea's most popular electric vehicle
Highest accumulative sales of 1,767 units since 2013, one out of three EVs in Korea is an SM3 Z.E.
1,000-unit EV sales goal for 2015 has been reached
Source: Renault
Seoul, Korea. January 12, 2016. SM3 Z.E., Renault Samsung Motors' 100% electric sedan, is Korea's most popular EV.
The accumulative sales of SM3 Z.E., launched in Korea in November 2013, reached 1,767 units, among which 1,043 units were sold in 2015. Today, one out of three EVs in the country is an SM3 Z.E.
RSM is supporting EV penetration in the country
RSM has reinforced its after-sales network by placing EV pilots in 16 cities, expanding EV after-sales centers to 226 locations and additionally establishing a battery repair center in Jeju Island.
In Korea, incentives to buy an EV include an average 20 million KRW subsidy (depending on the region), one free charger, as well as reduced parking costs & congestion charge.
SM3 Z.E., the only mid-sized 100% electric sedan in Korea
As the only mid-sized 100% electric vehicle in Korea, RSM SM3 Z.E. is known for its driving stability and spacious back seat. It can run up to 135km with a single charge.
In 2015, SM3 Z.E. was selected as both Korea's official government vehicle and Seoul EV taxi. This year, RSM has provided more than 100 EV taxis (including 60 for Seoul city), introduced a taxi battery management service in Jeju, and is setting up additional mid-speed chargers near taxi garages and drivers' cafeterias.
SM3 Z.E. (also known as Fluence Z.E.) is manufactured in RSM's Busan plant and is sold in Korea since 2013.
no images were found