L'alba di una rivoluzione nella mobilità urbana
Fonte: Volocopter
Germania. 11 Aprile 2016. Il volo con equipaggio con il primo Multicopter elettrico certificato al mondo, il Volocopter VC200, segna l'inizio di una nuova era nella mobilità urbana. Il Volocopter è un veicolo aereo personale che è talmente facile e sicuro per volare, che letteralmente chiunque può comandarlo. Grazie alla sua propulsione elettrica, non ha emissioni allo scarico ed è straordinariamente silenzioso.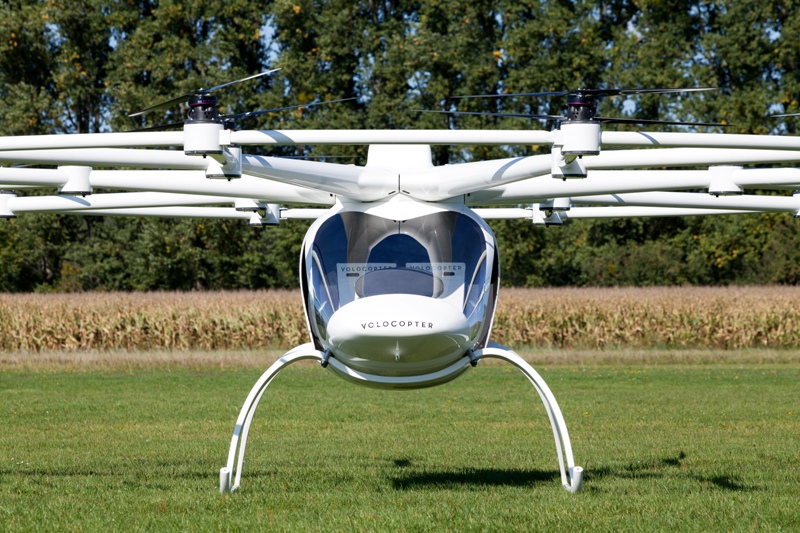 Il sogno dei voli personali per la prima volta per gli esseri umani 'diventa raggiungibile come una routine quotidiana". Come tale, non solo offre un uso più diffuso rispetto i velivoli convenzionali, ma ci porta un passo più vicino ai servizi di aerotaxi ed a interi sistemi di trasporto nella terza dimensione.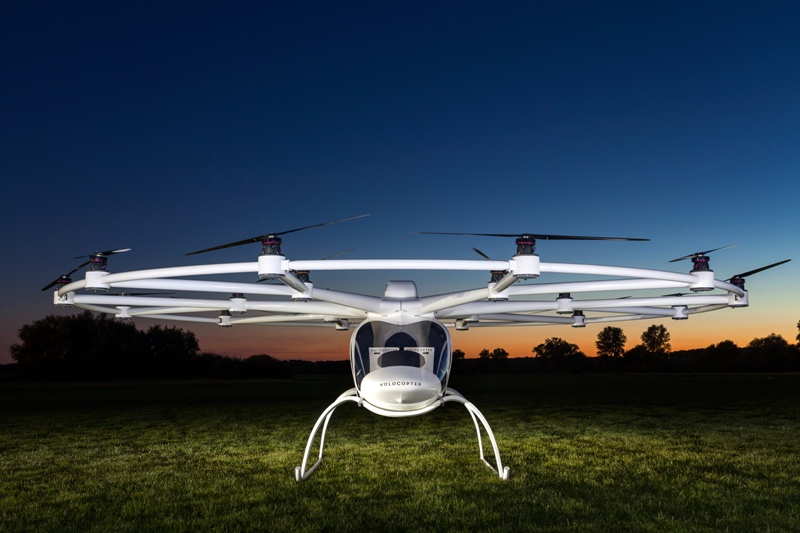 Il Volocopter VC200 ha ricevuto il permesso al volo 'come aereo ultraleggero' da parte delle autorità aeronautiche tedesche nel febbraio 2016.
Nel contesto del programma di test iniziali, i voli elettrici hanno iniziato a condurre i voli con equipaggio. La prima mondiale storica di un volo con un multirotore certificato è stata fatta dall'amministratore delegato Alessandro Zosel il 30 marzo 2016 su un campo d'aviazione nel sud della Germania.
Grazie al controllo di volo innovativo, il decollo e l'atterraggio verticale degli aeromobili (VTOL) è estremamente facile da pilotare. Il Volocopter è pilotato con un unico joystick e riduce in modo significativo il primo dei motivi degli incidenti mortali in elicotteri convenzionali: l'errore umano.
Per dimostrare questa funzionalità, Zosel ha tolto la mano dal joystick per applaudire la sua squadra durante il prima volo, mentre il Volocopter mantiene automaticamente la sua posizione.
Un concetto globale di ridondanza compensa il mancato rispetto da componenti critici, tra cui la perdita di più motori. Questo è stato dimostrato in modo esauriente nel corso del processo di certificazione.
Le vendite del Volocopter dovrebbero iniziare nel 2018.
In English
World premiere: Volocopter is flying manned!
Dawn of a revolution in urban mobility
Source: Volocopter
Germany, 11th April, 2016. The premiere of manned flights with the world's first certified Multicopter, e-volo'sVolocopter VC200, marks the beginning of a new era in urban mobility. The Volocopter is a personal aerial vehicle that is so easy and safe to fly, literally anyone can command it. Due to its electric propulsion, it has no tailpipe emissions and is impressively quiet. For the first time humans' dream of personal flight as a daily routine becomes attainable. As such it not only offers more widespread use in conventional aircraft domains, but brings us another step closer to air taxi services and entire transportation systems in the third dimension.
The Volocopter VC200 received the 'permit-to-fly' as an ultralight aircraft from German aviation authorities in February 2016. In the context of the commenced test program, e-volo has started to conduct manned flights. The historic world premiere of a flight with a certified multicopter was made by e-volo managing director Alexander Zosel on March 30th, 2016 on an airfield in Southern Germany.
Thanks to its innovative flight control, the vertical take-off and landing aircraft (VTOL) is extremely easy to fly. The Volocopter is piloted one-handedly with a single joystick and significantly reduces the number one reason for fatal accidents in conventional helicopters: human error. To demonstrate this feature, Zosel releases his hand from the joystick to applaud his team during the premiere flight, while the Volocopter automatically holds its position. A comprehensive redundancy concept compensates any failure by critical components including the loss of several motors. This was demonstrated exhaustively during the certification process.
Sales for the Volocopter shall start in 2018.
no images were found

.