La tecnologia Green Motion impiegata massicciamente in Cina
Fonte: Green Motion
Bussigny, Svizzera. 13 aprile 2016 — L'azienda vodese Green Motion realizza un'ingente raccolta di fondi nell'ambito di un accordo di licensing tecnologico con la Cina.
Green Motion, ex startup di Bussigny, assurta ad azienda industriale dopo 7 anni d'attività, è ormai riconosciuta quale leader svizzero delle infrastrutture di ricarica per veicoli elettrici. La sua rete conta attualmente 730 colonnine di ricarica installate sull'intero territorio nazionale per oltre 220 clienti istituzionali.
Il successo commerciale di Green Motion poggia notoriamente sulla sua tecnologia di ricarica che si mantiene all'avanguardia del mercato. Questa tecnologia «Swiss made», oggigiorno sperimentata e utilizzata dalle principali collettività e aziende del Paese, seduce ovviamente i grandi gruppi industriali stranieri intenzionati a posizionarsi rapidamente ed efficacemente sul mercato della mobilità elettrica.
Finanziamento della crescita assicurato mediante un accordo di licensing tecnologico in Cina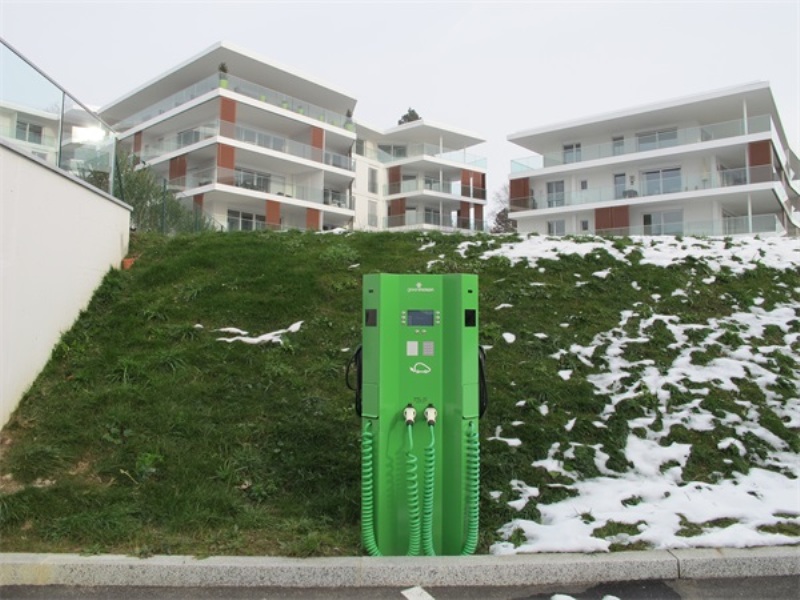 Onde disporre dei mezzi per le proprie ambizioni, Green Motion ha perfezionato una seconda tornata di finanziamento con il gruppo cinese Zhongding. La transazione è stata gestita dallo studio legale PMIC Advisors Group Ltd.
Anhui Zhongding Holding (Group) Co., Ltd., fondato nel 1980 e insediato a Ningguo (provincia di Anhui), è un principale attore industriale nel settore delle forniture nel campo automobilistico a livello mondiale. Il gruppo impiega attualmente 14.000 persone, per una cifra d'affari annua pari a 1,6 miliardi di euro, e le sue azioni sono quotate alle borse di Shanghai e Shenzhen.
Green Motion e Zhongding hanno stipulato un accordo esclusivo vertente sul licensing di prodotti Green Motion destinati alla Cina, paese in cui potenziale di sviluppo d'infrastrutture di ricarica è particolarmente forte. Nel mese di ottobre 2015, il governo cinese ha difatti annunciato la messa in servizio, entro il 2020, di un'importante rete di ricarica in grado di rispondere alla domanda generata da 5 milioni di veicoli elettrici. È nell'ambito di questo progetto che Zhongding Group ha selezionato la tecnologia Green Motion per equipaggiare la futura rete di ricarica cinese.
Il gruppo Zhongding ha contestualmente assunto una partecipazione di minoranza nel capitale di Green Motion ed è ora rappresentato nel consiglio d'amministrazione.
Produzione locale e creazione di posti di lavoro in Svizzera
La strategia di produzione locale, uno dei fattori del successo di Green Motion, è confermata.
L'azienda aumenterà inoltre i propri effettivi in modo significativo in ogni settore: vendita, ricerca e sviluppo, amministrazione e supporto tecnico.
Parimenti, Green Motion si trasferirà prossimamente in una nuova sede industriale, così da poter disporre di tutte le infrastrutture e degli spazi necessari al suo sviluppo.
Sviluppo nazionale e internazionale in atto
Forte dei suoi nuovi mezzi, Green Motion ha elaborato un progetto a breve termine per una forte espansione della sua rete di ricarica in Svizzera. Tale strategia nazionale sarà svelata in un comunicato stampa che sarà emesso nelle prossime settimane.
Nell'ottica del perseguimento dello sviluppo internazionale, sono già in corso dei contatti per l'instaurazione di nuovi accordi di licensing della tecnologia di ricarica Green Motion all'estero.
A proposito di Green Motion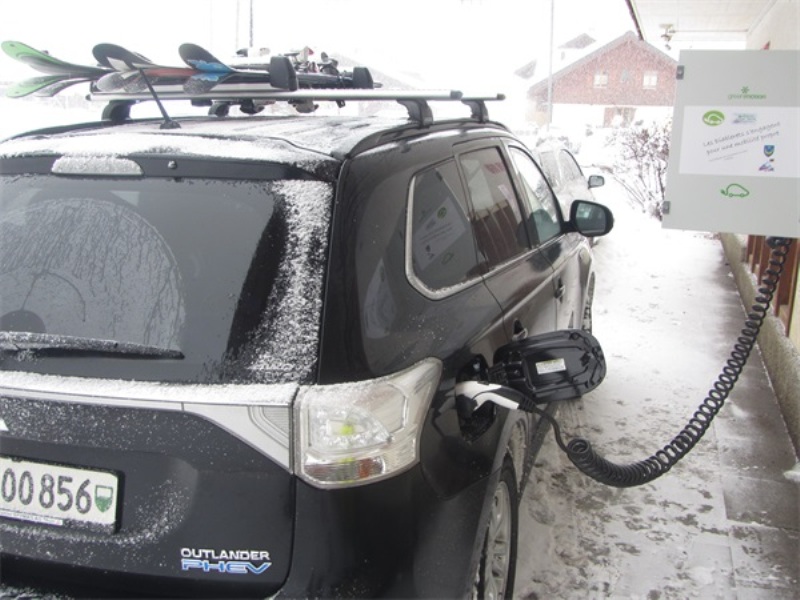 Green Motion è un'azienda indipendente, fondata a Losanna nel 2009, che progetta e produce localmente sistemi di ricarica per veicoli elettrici. L'azienda svizzera si annovera fra i pionieri del mercato delle infrastrutture di ricarica e, da oltre sette anni, installa con successo le sue colonnine sull'intero territorio nazionale.
La gamma Green Motion include colonnine private, colonnine pubbliche, caricatori rapidi e sistemi di gestione centralizzata della ricarica destinati ai parcheggi. Tutte le colonnine Green Motion sono concepite per operare in rete e dispongono di funzionalità d'avanguardia quali il pagamento multicanale, la regolazione della ricarica dei veicoli in funzione dell'utilizzazione della rete elettrica o il roaming fra operatori nazionali e internazionali.
La commercializzazione e manutenzione dei prodotti Green Motion è affidata a una rete composta da una trentina di partner fra cui si annoverano i principali servizi industriali e distributori d'energia svizzeri nonché i costruttori automobilistici. Il supporto alla rete, 24 ore su 24 e 7 giorni su 7, è assicurato dall'azienda cablex (gruppo Swisscom).
In English
Major roll-out of Green Motion's technology in China
Source: Green Motion
Bussigny, Switzerland. 13 April 2016. The Vaud-based company Green Motion is raising substantial capital as part of a technology licensing agreement with a Chinese publicly listed company.
Green Motion, the former start-up from Bussigny, having grown into an industrial company after seven years in business, is now the recognised Swiss leader in charging infrastructures for electric vehicles. Its network in 2016 comprises 730 charging stations installed nationwide that are used by over 220 institutional customers.
Green Motion's commercial success rests in particular on its custom market-leading charging technology.
This Swiss technology, already tried and tested by the main regional authorities and compagnie in its home country, is naturally attracting major foreign industrial groups wishing to position themselves quickly and efficiently on the electric mobility market.
Financing of growth guaranteed by a technology licensing agreement in China
To realise its ambitions, Green Motion has completed a second round of financing with the Chinese Zhongding Group. Green Motion was supported in the planning and realization of this transaction by PMIC Advisors Group Ltd.
Anhui Zhongding Holding (Group) Co., Ltd., established in 1980 and based in Ningguo (Anhui province), is a major international player in the automotive parts industry. In 2015, the Group employs 14,000 people and realised an annual turnover of € 1.6 billion. Its shares arelisted on the Shanghai and Shenzhen stock exchanges.
Green Motion and Zhongding have signed an exclusive Green Motion product licensing agreement for China where charging infrastructure development potential is particularly strong. In October 2015, the Chinese government announced the introduction by 2020 of a major charging network able to meet the demand of five million electric cars. Zhongding intends to be become part of this project and will use for this purpose the solutions developed by Green Motion (Charging stations and software for managing networks).
The Zhongding Group is also taking a minority stake in Green Motion's capital and will from now on be represented on the board.
Local production and job creation in Switzerland
The local production strategy, which has been one of Green Motion's success factors, will be continued.
In addition, the company will significantly increase its workforce in all areas of the business, including sales, R&D, administration and technical support.
Green Motion will also be moving to a new headquarters in the near future so as to benefit from all the infrastructure and space necessary for its further development.
National and international development under way
The new funds will allow Green Motion to realize its plan for an intense expansion of its own charging stations network in Switzerland. This national strategy will be explained in more detail in a further press release in the course of the next few weeks.
To continue its international development, discussions are under way to establish additional technology licensing agreements for selected foreign markets with considerable growth potential.
no images were found

.