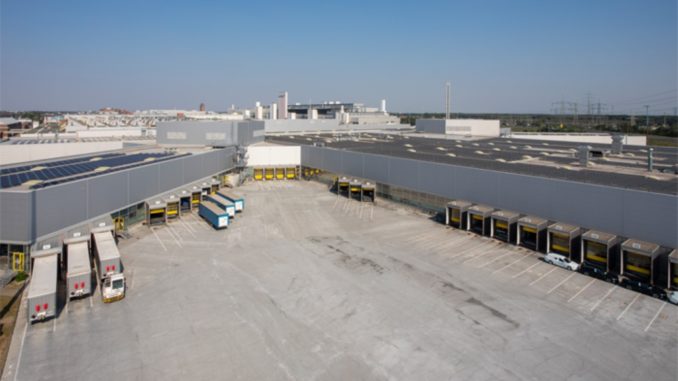 Groupe PSA investirà nello stabilimento di Rüsselsheim per assicurare il futuro del sito con la produzione della Opel Astra di nuova generazione a partire dal 2021.
Il piano prende forma dopo la firma di un accordo con il comitato aziendale e IG Metall e come menzionato nel piano PACE!,
L'Astra è tradizionalmente uno dei modelli più popolari di Opel. La vettura di nuova generazione, basata sulla piattaforma EMP2 di Groupe PSA, permetterà anche di produrre una versione elettrificata della best-seller del segmento C a Rüsselsheim. La decisione è stata possibile grazie ai nuovi miglioramenti di efficienza e competitività dell'azienda.
L'Insignia, il prodotto di punta di Opel, continuerà ad essere fabbricata a Rüsselsheim.
« E' un importante passo avanti per lo stabilimento di Rüsselsheim. Quest'investimento permetterà di lavorare su due turni e di garantire il futuro sostenibile dello stabilimento di Rüsselsheim – ha dichiarato Michael Lohscheller, CEO di Opel.
L'accordo con le parti sociali permette ai dipendenti che lavorano alla produzione di veicoli, nati nel 1963 o prima, di partecipare a un programma di pensionamento parziale. Inoltre, il programma volontario sarà riaperto per i dipendenti che lavorano in quest'attività di produzione. In base all'accordo, 120 nuovi apprendisti all'anno saranno assunti a Rüsselsheim nei prossimi anni.
Questo risultato dimostra la determinazione di tutte le parti interessate e coinvolte per arrivare a un risultato che funzioni per tutte le parti. Rüsselsheim continuerà ad avere un ruolo importante nell'impronta industriale di Groupe PSA – ha aggiunto M. Lohscheller.

L'aumento della competitività, dell'efficacia e della qualità fa parte del DNA della produzione di Groupe PSA e lo stabilimento di Rüsselsheim ha compiuto progressi significativi in tutti questi settori – ha dichiarato Yann Vincent, Direttore industriale e della supply chain di Groupe PSA. Conto su Rüsselsheim per contribuire alla produzione della Opel Astra di prossima generazione.
L'Opel Astra, che è attualmente prodotta a Ellesmere Port (Regno Unito) e a Gliwice (Polonia), fa parte integrante della gamma di modelli Opel da quando è stata lanciata, nel 1991 in sostituzione della Opel Kadett, e ha vinto il premio «Car of the Year» nel 2016.
La best-seller è già stata prodotta nello stabilimento di Rüsselsheim tra il 2009 e il 2015.
Fonte: Opel Italia