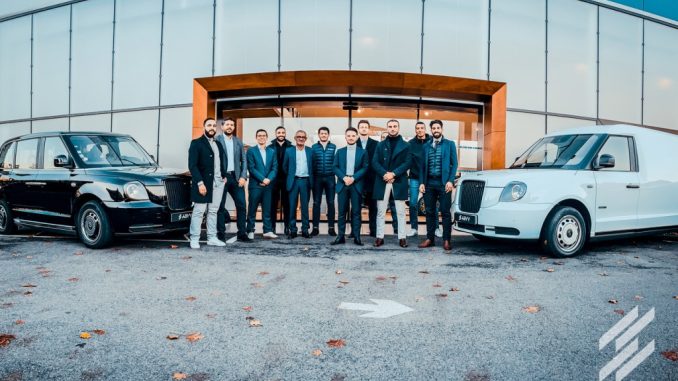 ABVV Group in Paris is the first dealer in France of London Electric Vehicles Company vehicles (LEVC) and will sell electric TX Taxi, TX Shuttle and VN5 Van models.
The appointment will significantly strengthen LEVC's presence in France, building upon the fleet of 300 TX Taxis in operation with Caocao Mobility Paris. Since late 2019, customers in the French capital have been able to hail an iconic, electric drive 'London Black Cab' at the tap of an app.
The VN5 is eligible for France's 'bonus écologique,' which equates to €5000 for business operators and €7000 for private customers. The VN5 also qualifies for France's 'Prime à la conversion' scrappage scheme with a maximum benefit of €9000. A third financial bonus is also available for those living or working in regional Low Emission Zones and beneficiating of a local subsidy, up to a maximum value of €1000.
Taxi or ride-hailing businesses choosing the TX qualify for a €6000 region 'Île de France' grant, dedicated to Small and Medium Enterprises (SME). A separate, non-cumulative grant of €4000 is also available for Parisian taxi licence-holders.
Every LEVC vehicle benefits from lightweight aluminium construction and is underpinned by the company's breakthrough eCity technology. This system combines a fully electric drivetrain providing zero-emission mobility with an onboard range extender for optimum flexibility and efficiency. In the case of the TX and TX shuttle, this technology ensures a pure electric driving range of 64 miles (103km) and a flexible range of more than 318 miles (512 km), while the VN5 van can deliver a pure EV range of over 63 miles (102km) and a total flexible range of more than 318 miles (513km).
Source: LEVC