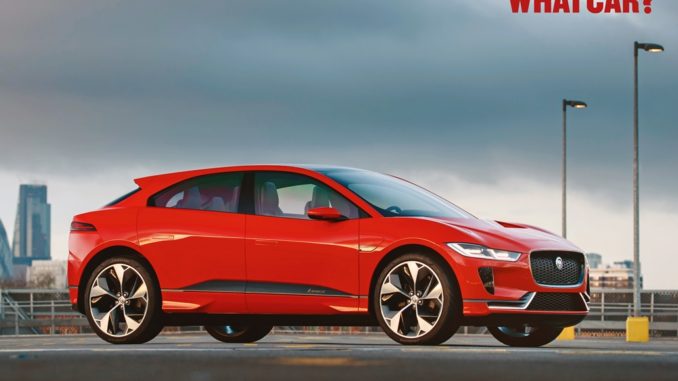 The electric SUV Jaguar I-Pace won the What Car? 2018 Reader Award, as the most anticipated new car of 2018.
What Car? readers chose Jaguar's first all-electric model from a shortlist of 12 cars due to go on sale this year, including new models from Tesla, Audi and Mercedes-Benz.
I-Pace combines a supercar silhouette with sports car performance and five-seater versatility. Jaguar's designers and engineers have used the new electric vehicle architecture to tear up the rule book on usability. I-Pace occupies less road space than conventional mid-size SUVs, yet offers more room for passengers and luggage than models in the segment above.
Steve Huntingford, What Car? Editor, said:
Ever since the reveal of the Jaguar I-Pace Concept in late 2016 we've seen it garner a huge amount of interest from our readership. SUV sales show no signs of slowing down, and zero emissions vehicles are only set to get more and more popular, so the I-PACE is entering the market at exactly the right time. It certainly won't be the only all-electric SUV going on sale in 2018, but as our Reader Award proves, it's the one that most of our audience is excited about seeing.
Ian Callum, Jaguar Director of Design, said:
The I-Pace is a radical departure for electric vehicles. It's the product of authentic Jaguar design DNA matched with the most advanced electrification technology and British craftsmanship. Winning this award endorses our decision of dramatic, future-facing design and is a great testament of customer reactions to our first-ever battery-powered electric vehicle.