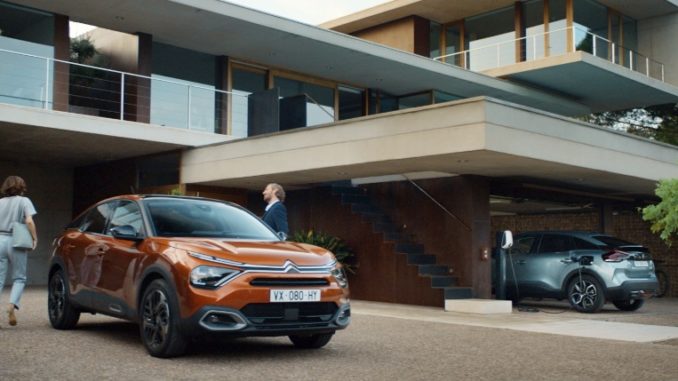 Citroën ha diffuso le immagini del nuovo film "Nuova C4, Opën the way" con il quale verrà fatta la promozione pubblicitaria di Nuova ë-C4 – 100% ëlectric.
Il film presenta l'auto che viaggia attraverso gli anni più rappresentativi che hanno segnato la storia delle vetture compatte Citroën, momenti felici iscritti nell'immaginario collettivo della mobilità e della libertà.
La canzone Oh Happy Day è l'inno della nuova campagna pubblicitaria mondiale.
Diffuso sui social network della Marca a livello internazionale il 9 settembre, è possibile vedere il film in anteprima su Youtube.
Citroën prosegue la sua offensiva elettrica e scrive un nuovo capitolo nella sua storia di vetture compatte con Nuova ë-C4 – 100% ëlectric e Nuova C4. Questo lancio rappresenta una nuova era nella storia delle vetture Citroën, iniziata nel 1928. Questa vettura compatta di nuova generazione totalmente inedita riscrive i codici del suo segmento e sottolinea l'identità Citroën con motori 100% elettrico, benzina o diesel e uno stile unico e deciso. Grazie al programma Citroën Advanced Comfort, amplificato dall' ë-Comfort della versione elettrica, la vettura offre un comfort eccezionale.
Il film di lancio "Open the Road": Happy Day!
La campagna di lancio della Nuova Citroën C4 è prima di tutto un'identità sonora: Oh Happy Day. Sarà la musica della nuova campagna pubblicitaria globale coordinata da Traction (BETC Group). Questo inno richiama le emozioni che la Marca Citroën suscita nel cuore delle persone da oltre 100 anni: libertà, passione e gioia di vivere.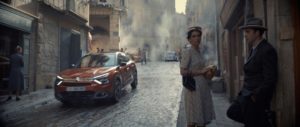 Il film "Happy Day" è diretto da Thierry Poiraud (Insurrection), che aveva già accompagnato Citroën ripercorrendo la sua storia con il film lanciato nel 2019 per celebrare i 100 anni della Marca.
La campagna pubblicitaria illustra una Nuova C4 che viaggia nel tempo attraverso gli anni d'oro delle vetture compatte Citroën, momenti felici stampati nell'immaginario collettivo, legati alla mobilità e alla libertà. Nel film, al fianco delle iconiche vetture compatte della Marca, le persone iniziano a cantare "Oh Happy Day" al passaggio di Nuova C4, che, disponibile anche in versione 100% elettrica, apre la strada al futuro. La campagna è firmata: Nuova Citroën C4, Opën The Way.
Nuova C4 e Nuova ë-C4: 100% elettrica attingono alla ricca e lunga esperienza di Citroën con quasi 12.500.000 di vetture compatte vendute in 92 anni: la C4 di prima generazione del 1928, Ami 6 e Ami 8, GS e GSA, BX, ZX, Xsara, C4 (generazioni 2004 e 2010) e C4 Cactus.
CREDITS
CLIENTE AUTOMOBILES CITROËN
CITROËN MANAGEMENT Arnaud Belloni, Bruno Gisquet, Frédérique Arbona, Sandrine Delouche
AGENZIA TRACTION/BETC
TRACTION MANAGEMENT Bertille Toledano, Hugues Reboul, Emmanuelle Woehrel, Julien Grimaldi, Ludovic Halary, Meriem Saadoun, Hélène Talbot
EXECUTIVE CREATIVE DIRECTOR Stéphane Xiberras
CREATIVE DIRECTOR Nicolas Lautier
COPYWRITER Antoine Gauquelin
ARTISTIC DIRECTOR Julien Schmitt
CREATIVE PRODUCER Caroline Petrucelli
STRATEGIC PLANNING Philippe Martin Davies
PRODUCTION COMPANY INSURRECTION
SOUND PRODUCTION GUM
DIRECTOR Thierry Poiraud
PRODUCER Hélène Daubert
DIRECTOR OF PHOTOGRAPHY Mathias Boucard
Fonte: Citroën Italia