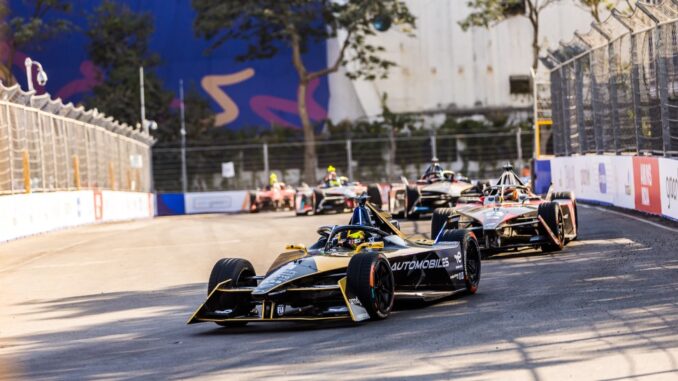 On February 11, French driver Jean-Eric Vergne and DS Automobiles won the fourth race of Season 9 of the ABB FIA Formula E world championship.
This was yet another success for the French manufacturer, which recorded its 16th victory since embarking on the all-electric racing championship. The brand remains the most decorated outfit in the history of the series, thanks to two double titles and the highest number of points scored.
Victories and racing experience are the reasons why DS Automobiles came to Formula E. Competition represents a true open air laboratory, which accelerates innovation both in terms of hardware and software.
Thanks to the demands of specialised street circuits, DS Performance develops not only ultra-high performance powertrains but also cutting-edge software that manages the key parameters of a Formula E car. For the brand, this is an important source of technology transfer that can be achieved with relatively contained costs compared to production of physical parts. This is particularly the case when it comes to regenerative braking.
It's important to be fast to win in Formula E, but also to recuperate energy under braking in the most efficient way possible. To achieve this, the engineers from the competition arm of DS Automobiles design algorithms that optimise this important element of competition. And of course, everything that DS Performance learns about software through its Formula E campaign is useful knowledge for the development teams working on road-going E-Tense models from DS Automobiles.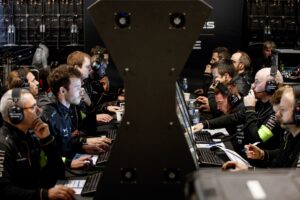 The current New DS 7 E-Tense 4×4 360 uses energy recovery software that comes directly from Formula E. This is even more efficient than the system used on previous models and optimises management by analysing the pressure exerted on the brake pedal to offer unprecedented braking characteristics.
Mobility is undergoing a genuine revolution and software intelligence is at the heart of this fundamental change. A pioneer in its electrification strategy, DS Automobiles competes on the world's Formula E circuits to improve the everyday driving experience for its customers. This is a core strategy for the brand, which will be 100% electric from 2024.
Eugenio Franzetti, DS Performance director:
Motorsport is a vital research and development tool. This is why DS Automobiles chose the Formula E world championship to electrify its range. The experience gathered over the course of many seasons was and still is very useful for the development of today's and tomorrow's road cars. A clear example of this is energy recovery under braking, which is studied and pushed to the limit in Formula E, then transferred to all our electric road car models.
Yves Bonnefont, Chief Software Officer Stellantis:
Energy efficiency is what makes the difference between the cars in Formula E and this is largely dependent on the software that manages regenerative braking, the inverter, and the battery. These days, it's easy to transfer these technologies from competition to road-going electric cars as there are no problems with cost. It's a step that is financially transparent and also delivers some incredible advances in technology.
Key figures since DS Automobiles entered Formula E:
93 races
4 championship titles
16 victories
45 podiums
21 pole positions
Source: DS Automobiles