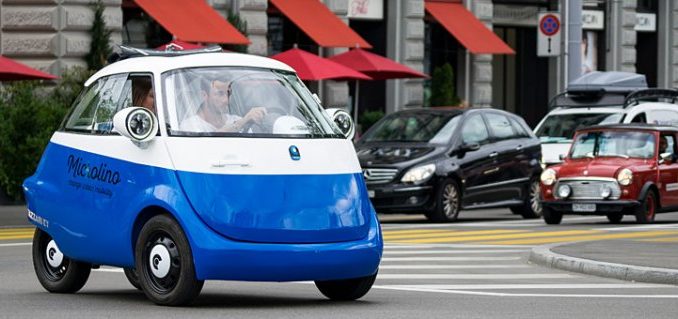 Source: Microlino
Bologna, Italy. 6th September 2017. After almost one and a half years of development it was finally time to exhibit our first pre-series Microlino at the IAA. Unfortunately shit happens again and just like our first prototype that was damaged during transport, one of the moulds of our pre-series car was damaged during transport too. This lead us to the decision to not show the pre-series car at the IAA, simply because it would not be possible to finish it without this mold. Instead, we are still showing the old Prototype at the IAA.

The Good News
Although this means that we will have to exhibit the old prototype at the IAA, the project is on track nonetheless. As we will open up our new Micro Mobility Showroom in Zurich in November 2017, we will show the first two pre-series cars at the big opening of the store. Oh and yes, they will be available for testdrives during our launch! There will be a Standard Version with a range of 120 km and an Extended Version with a range of 215 km.
Start of Production
We will start the production at the beginning of next year and celebrate the official Microlino launch in February 2018 including test drives in the heart of Zurich (More info will follow). The first deliveries will go out in March and will initially be limited to Switzerland and Germany, with other countries soon to follow.