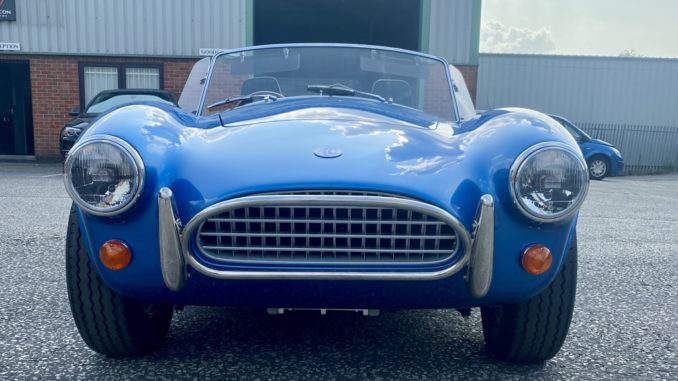 The new AC Cobra Series 1 Electric, the EV that recalls classic AC sports cars of the past, will debut at the British Motor Show that takes place August 19-22, 2021.
As one of Britain's oldest vehicle manufacturers, with a heritage stretching back 120 years, AC Cars is already ahead of rivals as it finalises delivery of its electric cars to customers. The Farnborough show will give motoring fans their first chance to see the car in the metal for themselves.
Retaining the iconic Cobra styling, the new vehicle feature a specifically engineered electric powertrain, developed by technical partner Falcon Electric.
With a 0-62mph time of around 4secs, and 500 Nm of torque (peak), the Series 1 electric packs a punch akin to the famous Cobras of old, but with a range of around 150 emissions-free miles.
Source: The British Motor Show