Groupe PSA supera una nuova tappa strategica come fornitore di servizi di mobilità
Fonte: Gruppo PSA
Parigi, Francia. 28 settembre 2016. Per rispondere alle nuove sfide della mobilità, Groupe PSA prosegue l'adozione del suo piano «Push to pass», con la costruzione di un ecosistema che comprende una quindicina di partner e sviluppatori presenti ai Mobility Days, organizzati il 28 e 29 settembre 2016 a Parigi.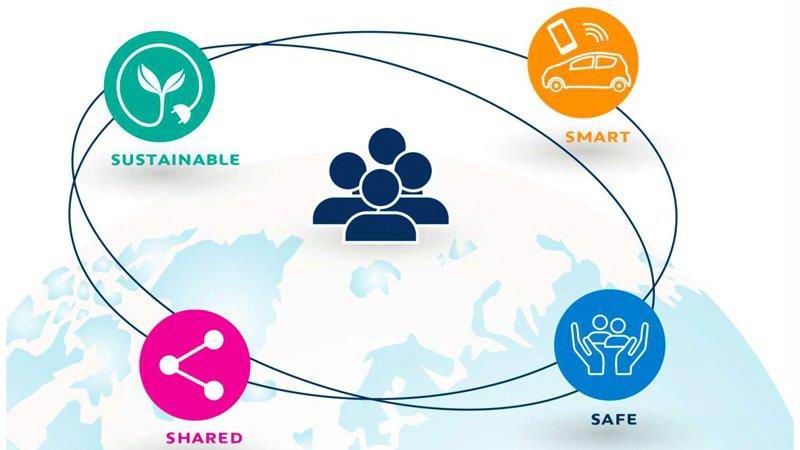 La strategia del Gruppo, il cui obiettivo è proporre soluzioni per una mobilità sostenibile, intelligente, sicura e condivisa per garantire a tutti la libertà di movimento, oggi viene illustrata con:
Il lancio di Free2Move, il marchio di servizi per le nuove mobilità, che riunirà tutte le sue offerte di servizi connessi e di mobilità
la creazione della Direzione dei Servizi di Mobilità, che coordinerà la gestione trasversale di tutte le attività definite nel piano «Push to Pass»
nuovi accordi nel settore del car-sharing con:
–       l'entrata nel capitale di Communauto, pioniere del car-sharing in Nord America
–       una collaborazione con il Gruppo Bolloré che utilizzerà i veicoli elettrici Citroën C-Zero per completare l'offerta esistente a Lione (Bluely) e a Bordeaux (Bluecub)
una collaborazione nei servizi di gestione delle flotte connesse con Masternaut, il secondo fornitore di soluzioni telematiche in Europa.
Tutti questi annunci fanno seguito a:
– l'acquisizione di una partecipazione in due start-up specializzate nel noleggio di automobili fra privati: Koolicar e TravelCar. Groupe PSA ha dedicato un fondo d'investimento di 100M€ per investire in queste nuove attività e preparare il futuro
– una collaborazione con IBM nell'ambito del progetto «Smarter cities» in corso di realizzazione nella Metropoli Nizza Costa Azzurra e in Vallonia (Belgio)
– una collaborazione con TomTom Telematics per i servizi di gestione delle flotte connesse.
In occasione dei Mobility Days, Carlos Tavares, di Groupe PSA, ha dichiarato:
«Ci impegniamo affinché i nostri clienti possano scegliere la soluzione di mobilità più adatta alle loro esigenze. In tal modo adottiamo una diversità di soluzioni per garantire a tutti la libertà di movimento. Questo illustra la nostra ambizione: diventare il fornitore di servizi di mobilità preferito dai nostri clienti attuali e futuri!»
no images were found

.