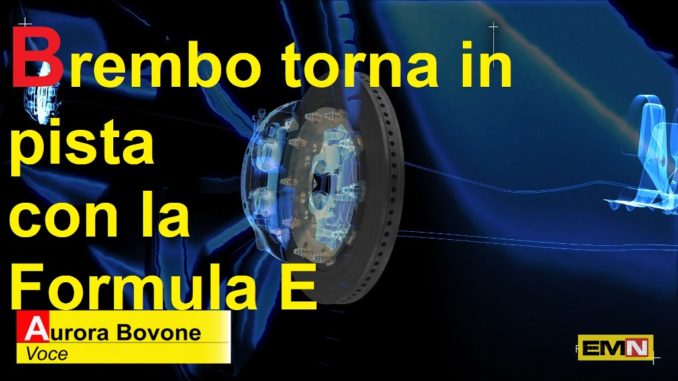 In TV, Electric Motor News 25: Opel Corsa-e, Brembo e la Formula E, BMW ix3, sostenibilità del BMW Group ed eDrive Zone a Londra e Birmingham.
Ecco i servizi
La potenza e l'autonomia dell'Opel Corsa-e a trazione elettrica
Nuova Opel Corsa-e permette di rispondere alle necessità di mobilità in modo nuovo con il suo motore elettrico da 100 kW, o 136 cavalli e 260 Nm di coppia istantanea. Opel Corsa-e offre da un lato le prestazioni di una vera sportiva, con uno scatto da 0 a 100 km/h in soli 8,1 secondi, e dall'altro tutto il comfort e la praticità di un'auto elettrica, con ben 337 km di autonomia guidando come prescritto nel ciclo WLTP.
Il particolare design di Nuova Opel Corsa
La sesta generazione di Opel Corsa si riconosce per un design particolarmente sportivo, con una linea del tetto che richiama la silhouette di una coupé e un frontale totalmente ridisegnato in cui debuttano i nuovi fari anteriori attivi Intellilux LED Matrix e una nuova griglia a sviluppo orizzontale.
Brembo ritorna in pista con la Formula E a Berlino
Riparte il campionato FIA Formula E e Brembo ritorna in pista come fornitore esclusivo dell'intero impianto frenante delle monoposto elettriche tramite Spark Racing Technology. Le vetture di Gen 2 di Formula E sono equipaggiate con un impianto composto da una pompa tamdem monostadio, dischi in carbonio costruiti ad hoc per la monoposto elettrica che lavorano a una temperatura massima di 800 gradi.
Servizio con la voce di Aurora Bovone.
BMW ix3, prima elettrica tra i modelli x
La mobilità completamente elettrica debutta per la prima volta su un modello BMW x. La nuova BMW ix3 unisce il piacere di guida privo di emissioni con le doti sportive che contraddistinguono BMW: il comfort, le multifunzionalità e la versatilità della BMW x3.
Strategia di sostenibilità del BMW Group
Il BMW Group pone la sostenibilità e l'efficienza delle risorse al centro della strategia dell'azienda. Il Presidente del Consiglio di Amministrazione Oliver Zipse, ha annunciato a Monaco di Baviera i dettagli di questa strategia e ha presentato gli obiettivi che la società si è prefissata per la fase che arriva fino al 2030.
eDrive Zone voluta da BMW a Londra e Birmingham
BMW ha dato un altro importante contributo per aumentare la diffusione e l'attrattiva dell'elettromobilità, lanciando la eDrive Zone a Londra e Birmingham.
I modelli ibridi plug-in BMW passano automaticamente alla modalità di guida elettrica quando entrano in una zona eDrive. Il sistema sarà disponibile come aggiornamento software gratuito via etere per i modelli ibridi plug-in compatibili con il sistema operativo BMW 7.
Servizio con la voce di Marco Cereda.
Launched by BMW the eDrive Zones Technology
BMW made another important contribution to boost the uptake and attractiveness of electromobility, launching the eDrive Zone in London and Birmingham.
BMW plug-in hybrid models automatically switch to electric driving mode when they enter an eDrive Zone. The system will be available as a free over-the-air software update for compatible plug-in hybrid models running BMW Operating System 7.
Ecco le anteprime delle foto di ciascun servizio.