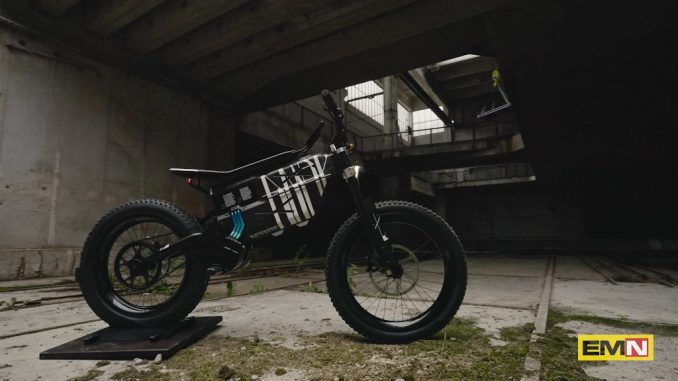 Nella puntata 32 di Electric Motor News, servizi di Citroën ë-Jumper, la MG ZS EV, Moke elettrica, BMW Motorrad Vision Amby e l'Osservatorio Continental.
Di seguito tutti i servizi…
Citroën ë-Jumper, so big that can contain itself
Two workers speaks in the video in the front of two Citroën Jumpers, one powered by ICE and the other the ë-Jumper, the electric version. They are discussing if the ë-Jumper can contain the ICE version. How will finish the history? You will have the answer in the video…
In italiano – Citroën ë-Jumper, così grande che può contenersi
Nel video parlano due operai davanti a due Citroën Jumper, uno dotato di motore termico e l'altro ë-Jumper, la versione elettrica. Stanno discutendo se il ë-Jumper può contenere la versione ICE. Come finirà la storia? Avrai la risposta nel video…
Si rinnova la MG ZS EV
La MG ZS EV è stata rinnovata con nuovo design, più autonomia e ricarica più rapida. Questo modello è un altro neo arrivato da MG che viene lanciato alla fine di questo mese. Si tratta della versione completamente aggiornata del primo modello di MG nell'Europa continentale che ha immediatamente attirato l'attenzione come il primo SUV completamente elettrico veramente conveniente nel segmento B. La ZS EV sarà offerta con una scelta di due livelli di allestimento (Comfort e Luxury) e due varianti di batteria. La batteria Long Range da 70 kWh sarà disponibile sin dal lancio sul mercato, offrendo un'autonomia di 440 km (WLTP) rispetto ai 263 km dell'attuale ZS EV.
Servizio con la voce di Marco Cereda.
Verso la spiaggia con la Moke elettrica
Moke International ha annunciato che dal 1° gennaio 2022 non sarà più possibile ordinare Moke con motori a combustione interna. L'azienda diventerà completamente elettrica e le prime Moke elettriche possono essere già prenotate con le prime consegne previste in tempo per la stagione estiva europea 2022.
Le sfaccettature della mobilità urbana secondo BMW Motorrad
Attraverso un concept completamente nuovo a metà tra la bicicletta e la motocicletta, la BMW Motorrad Vision Amby apre nuove possibilità per la mobilità urbana del futuro. Amby sta per "Adaptive Mobility". La BMW Motorrad Vision Amby e la BMW i Vision Amby interpretano le diverse sfaccettature della mobilità urbana adattiva su due ruote. Entrambi i veicoli sono alimentati elettricamente con tre livelli di velocità per diversi tipi di percorso.
Osservatorio Continental su mobilità e sicurezza
Continental presenta la terza edizione dell'Osservatorio sulla Mobilità e sulla Sicurezza che quest'anno ha analizzato gli scenari futuri dell'auto elettrica. Da questo studio emerge che la percezione degli italiani è che i tempi verso la nuova mobilità non saranno brevi, il consumatore di oggi sembra realmente interessato a far parte del cambiamento.
Di seguito le anteprime fotografiche dei video…