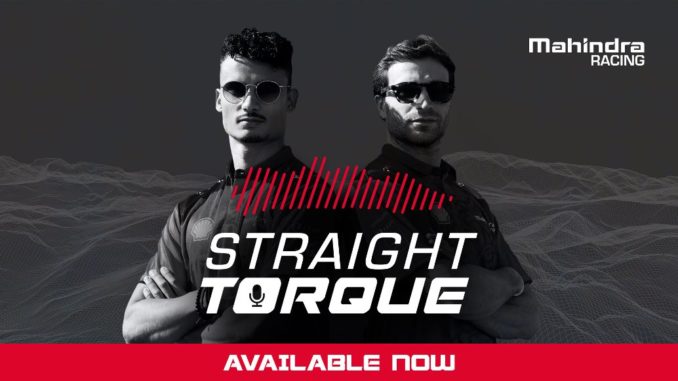 Mahindra Racing Formula E Team is the first Formula E team to launch a brand new podcast, Straight Torque, available across all major platforms.
Straight Torque is a podcast about the world of Formula E, brought to you by Mahindra Racing. Tune in as we go under the skin of the world's first all-electric street racing championship. Fans will get an unprecedented insight into the sport through personal conversations with drivers, paddock personalities and special guests. This is the place for motorsport news and views (and some laughs too!).
What our listeners are saying:
"Gives behind-the-scenes access, fun for the fans of the sport and team."

"Awesome new podcast, can't wait to hear more!"

"Such a great show. It offers insights that no other Formula E outlet does."

"Fantastic. I really enjoyed it."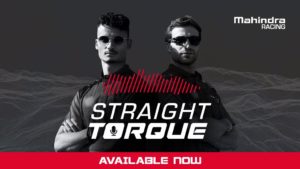 Launched ahead of January's Marrakesh E-Prix, round two of the championship, the content-packed launch episode featured Nicki Shields hosting while roving reporter Felix Rosenqvist sat down with Jerome D'Ambrosio, Katherine Legge, Dilbagh Gill and Her Highness Princess Haifa, secretary general of the Saudi Arabia Formula E race – the first event of the 2018/19 season.
Princess Haifa discusses the first Ad Diriyah E-Prix, what it means for Saudi Arabia and the Kingdom's plans for future races. Felix then chews the fat with fellow drivers Jerome and Katherine. They talk about their experiences in Saudi, Jerome's podium finish on his debut with Mahindra Racing and their predictions for the season. It's a fascinating insight into what drivers talk about when they are together. Our favourite Swede then sits down with team boss Dilbagh Gill as the duo reflect on their two seasons working together and talk about a bit of unfinished business.
The second episode, now available to listen and download, sees celebratory reactions from Jerome D'Ambrosio's stunning race victory at the Marrakesh E-Prix – Mahindra's racing second consecutive win at the Moroccan race. Pascal Wehrlein joins to talk his Formula E debut and season prospects. We also talk lucky helmet designs, Attack Mode and fashion choices!
In the third episode, 'radio rants, a meeting of minds and where do we go from here?', Nicki Shields hosts as we search for answers to all the questions on our minds right now; How does Pascal Wehrlein react when he's made to listen to his team radio messages? What's the story about Formula E being devised on the back of a napkin? What three new cities are going to be on the calendar in Season 6? And is Nicki Shields or Alberto Longo the better dancer?
How to listen:
iTunes
Soundcloud
Spotify
Stitcher
Dilbagh Gill, Mahindra Team principal, said:
I hope that you tune in and listen to Straight Torque. Mahindra Racing is the first Formula E team to launch a podcast and we have done it with the fans of our team, Formula E and motorsports in general in mind. We are very proud of our brilliant fans and really believe this is a unique way of getting them under the skin of the sport and giving them exclusive access. We've got some great plans for future episodes so stay tuned!
Source: Mahindra Formula E Team