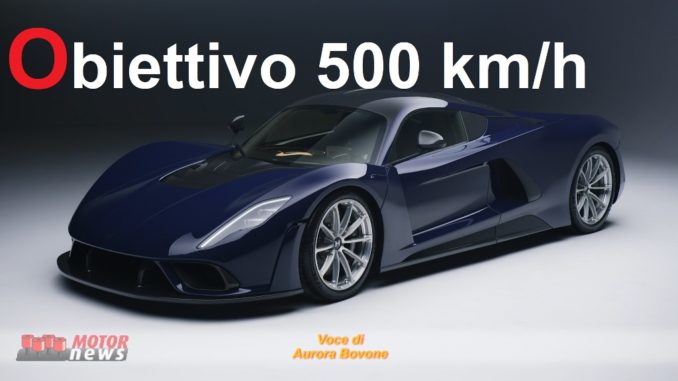 Nella puntata 38 di Motor News, servizi di Opel, Peugeot, Citroën, Alfa Romeo, DS Automobiles e la hypercar Venom F5 da Hennessey Performance.
Di seguito tutti i servizi della puntata…
Rinnovate Opel Insignia e Grandland X a Novembre 2020
A novembre, l'ammiraglia dalla forte personalità Opel Insignia Grand Sport e Sports Tourer si presenta in una veste rinnovata con tratti più dinamici, eleganti ed originali e da parte sua il SUV Opel Grandland X, accresce le possibilità di scelta da parte della clientela con quattro nuovi allestimenti che valorizzano lo stile dinamico e le doti funzionali.
Dal viaggio in mezzo alla natura alla vittoria nei rally, così il novembre di Peugeot
Peugeot ha rinnovato la strategia di gamma dei modelli, ma non si smentisce dal punto di vista sportivo e vince il Campionato Italiano Rally 2 Ruote Motrici. La natura delle Dolomiti friulane e il lago di Barcis, con le sue acque che si colorano dal verde al celeste, sono la spettacolare cornice dell'avventura del nuovo Peugeot 2008.
Le news di novembre di Citroën
Citroën nel mese di novembre propone nuove motorizzazioni sui monovolumi e SUV C3 Aircross, rinnova Berlingo, vince in Rally e non dimentica i neopatentati.
I piloti di Formula 1 alla guida dell'Alfa Romeo Giulia GTA
La nuova Alfa Romeo Giulia GTA viene sottoposta alla prova dei piloti di Formula 1 Kimi Raikkonen e Antonio Giovinazzi, che nel circuito di Balocco apprezzano i miglioramenti della vettura e cambiano impressioni con i tecnici che hanno seguito lo sviluppo.
The design of Alfa Giulia GTA
Alfa Romeo Head of Design EMEA Klaus Busse, speaks about the idea to develop a more extreme version of the Alfa Romeo Giulia after the Quadrifoglio of the year 2016, while Arnaud Leclerc, Alfa Romeo Head of Brand EMEA said that the best way to celebrate a 110 years of Alfa Romeo is to offer the customers a new car.
In italiano – Il design dell'Alfa Giulia GTA
Klaus Busse, Head of Design EMEA Alfa Romeo, parla dell'idea di sviluppare una versione più estrema dell'Alfa Romeo Giulia dopo la Quadrifoglio dell'anno 2016, mentre Arnaud Leclerc, Head of Brand EMEA Alfa Romeo ha affermato che il modo migliore per celebrare un 110 anni di Alfa è offrire ai clienti un'auto nuova.
Fabio Migliavacca, Alfa Romeo Head of Product Marketing EMEA
Fabio Migliavacca, Alfa Romeo Head of Product Marketing EMEA, speaks about the philosophy of the new Alfa Romeo Giulia GTA and why has been decided to use determined technologies to reach a target of performance and sportivity.
In italiano – Fabio Migliavacca, Alfa Romeo Head of Product Marketing EMEA
Fabio Migliavacca, Head of Product Marketing EMEA di Alfa Romeo, parla della filosofia della nuova Alfa Romeo Giulia GTA e del perché è stato deciso di utilizzare determinate tecnologie per raggiungere un obiettivo di performance e sportività.
Facile parcheggio con DS Park Pilot
DS 3 Crossback è equipaggiata con il sistema di parcheggio automatico DS Park Pilot che permette di procedere in modo semplice e sicuro. I passaggi di questo pratico sistema sono tanto semplici quanto intuitivi, a iniziare dalla fase di ricerca del parcheggio procedendo a velocità inferiori a 30 km/h. DS Park Pilot individuerà il parcheggio adatto alla lunghezza di DS 3 Crossback, e a quel punto dovremo togliere le mani dal volante, posizionare il cambio automatico in Neutro e tenere premuto il pulsante Park sulla leva cambio.
Venom F5, l'hypercar da oltre 2 milioni di dollari
Hennessey Performance ha svelato la versione di produzione della sua hypercar Venom F5, in vista delle consegne ai clienti nel 2021, anno del trentesimo anniversario dell'azienda.
Il nuovissimo Venom F5 su misura al 100% è costruito per offrire l'esperienza di guida più esaltante del mondo e prestazioni senza pari. Con un prezzo di 2,1 milioni di dollari, verranno prodotte solo 24 versioni ultra esclusive del Venom F5 con ogni esemplare unico per il suo proprietario. Il cuore dell'auto è il motore V8 biturbo da 6,6 litri costruito da Hennessey denominato "Fury", che eroga 1.817 cavalli a 8.000 giri / min e offre una coppia di 1.617 Nm.
Servizio con la voce di Aurora Bovone.
Di seguito le anteprime fotografiche dei servizi video…