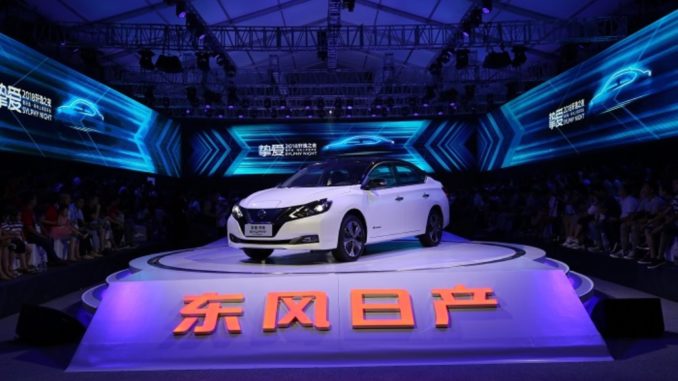 Some 670 government representatives, company executives, dealers, car owners and media attended the launch event of the Sylphy Zero Emission EV in China.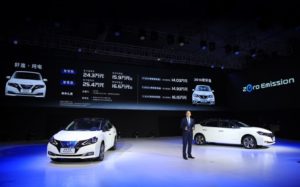 The 2018 Brand Night of Sylphy & Sylphy Zero Emission Launch event took place in Hainan last September 25th, the first Chinese province committed to having only new energy vehicles (NEV) on its roads by 2030.
Yesterday was the Moon Festival, which means family reunion in China – said Airton Cousseau, managing director of DFN. Today, I'm pleased to have all of you here to join the family of Sylphy. Sylphy is one of the best-selling models in the Chinese market, and today's launch of Sylphy Zero Emission will reinforce the new energy vehicle lineup for Nissan in China.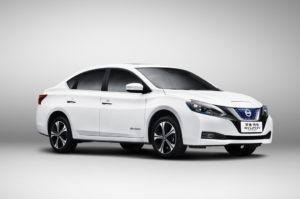 Sylphy Zero Emission is the first strategic model for the implementation of Nissan Intelligent Mobility in China and is also the first electric vehicle to be introduced as part of the DFL TRIPLE One plan unveiled earlier this year. Dongfeng Motor Company Limited (DFL) plans to introduce 20 electrified vehicles, including EV and e-POWER, across its four brands: Nissan, Infiniti, Venucia and Dongfeng in China.
In the past 12 years, 2.6 million Chinese families have chosen Sylphy as their family car – said Hao Chen, deputy managing director of DFN. We believe that the introduction of Sylphy Zero Emission will further fulfill Chinese consumers' needs for electric vehicle in auto market.
Sylphy Zero Emission has been well received by Chinese consumers since a June pre-sale event in Beijing.