Mitsubishi Motors al Salone Internazionale dell'Automobile di Ginevra 2016
Fonte: Mitsubishi Motors Italia
Milano, Italia. 2 Febbraio 2016. Dopo un anno di intenso lavoro in Europa che ha visto, tra le altre cose, l'introduzione di due nuovi veicoli (5°Serie L200 e New Outlander MY16) oltre a un ritorno degno di nota agli sport motoristici (Outlander PHEV @ Baja Portalegre 500), durante il 2016 Mitsubishi Motors Corporation (MMC) continuerà a concentrare l'attenzione sullo spirito avventuroso della sua gamma di SUV sia per il presente che per il futuro…
… L'edizione n. 86 del Salone Internazionale dell'Automobile di Ginevra farà da palcoscenico alla presentazione in anteprima di proposte evocative:
– eX-Concept: presentato al Salone dell'Automobile di Tokyo nel 2015, l'acclamato eX-Concept strizza l'occhio al futuro dei SUV compatti con una scocca filante da "shooting brake" equipaggiata con un propulsore di nuova generazione ad alta efficienza in grado di garantire un'autonomia reale di 400 km.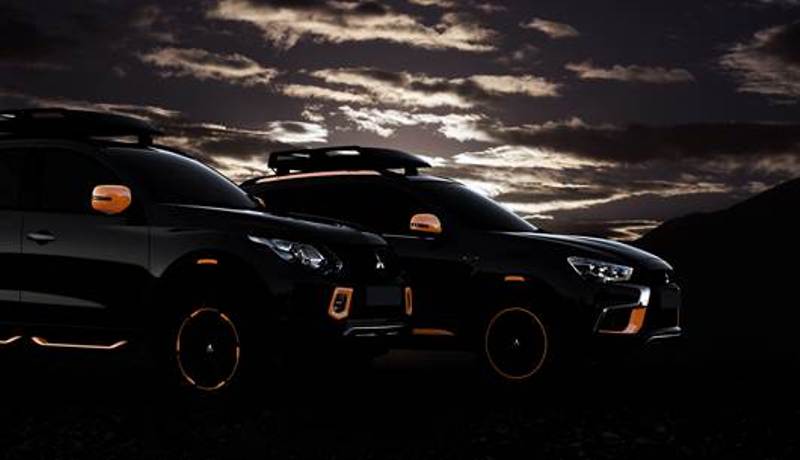 – Show car L200 e ASX: improntate alle "avventure urbane", queste due nuovissime show car, basate sui nuovi modelli L200 e 2017 ASX, rappresentano un mix tra le credenziali dei SUV di Mitsubishi Motors e linee di design di impatto grazie a una livrea esclusiva color grigio medio con dettagli in arancione brillante e cerchi in lega neri.
In parallelo, il Salone dell'Automobile di Ginevra sarà inoltre caratterizzato da altri due appuntamenti:
– Avvio dei festeggiamenti in Europa per i 50 anni della tradizione della mobilità elettrica di MMC (le prime attività di ricerca e sviluppo sulla mobilità elettrica in azienda risalgono al 1966);
– Introduzione sul mercato dalla versione completamente rivisitata di Space Star/Mirage 2016, appena alcune settimane dopo il debutto europeo al Salone dell'Automobile di Bruxelles (disponibilità in base ai mercati).
In English
Mitsubishi Motors at Geneva Motorshow 2016
Source: Mitsubishi Motors UK
London, UK. February 2nd, 2016. A busy 2015 in Europe saw the introduction of two new and very important vehicles – the Mitsubishi L200 Series 5 and the all-new Outlander PHEV. Mitsubishi Motors Corporation (MMC) also returned to motor sports with the Outlander PHEV at the Baja Portalegre 500. During 2016, MMC will continue to focus its attention on the adventurous spirit of its SUV range with the unveiling of a number of evocative displays at this year's Geneva Motorshow.
eX-Concept pix
The eX Concept
Unveiled at last year's Tokyo Motor Show, the acclaimed eX Concept hints at a future Mitsubishi Motors compact SUV where a sharp "shooting brake" bodystyle dresses up a new generation of high efficiency, electric drivetrain, fit for a real-life 400 km driving range.
The L200 and ASX
Aiming at "urban adventurers", these two all-new show cars[1], based on new L200 and 2017 ASX, blend traditional Mitsubishi Motors SUV credentials with striking designers' outfit with their unique mid-grey livery, bright orange accents and black alloy wheels.
[1 ]Based on 17MY L200 and face-lifted ASX already launched in US but not yet in the UK
no images were found

.