PSA Peugeot Citroën: già 200 000 motori turbo benzina PureTech prodotti alla Française de Mécanique
Fonte: Française de Mécanique
Douvrin, Francia. 9 novembre 2015. Il 200 000° motore 3 cilindri turbo benzina PureTech è uscito dalla linea di montaggio della Française de Mécanique sabato 7 novembre 2015. Questa unità è stata prodotta dai dipendenti del turno del weekend, istituito da ottobre 2015 per soddisfare la crescente richiesta di questo propulsore. Sarà spedito allo stabilimento di Madrid per essere montato su una Citroën C4 Cactus, vettura in cui circa il 20 % della produzione è equipaggiato con questo motore 3 cilindri benzina turbocompresso.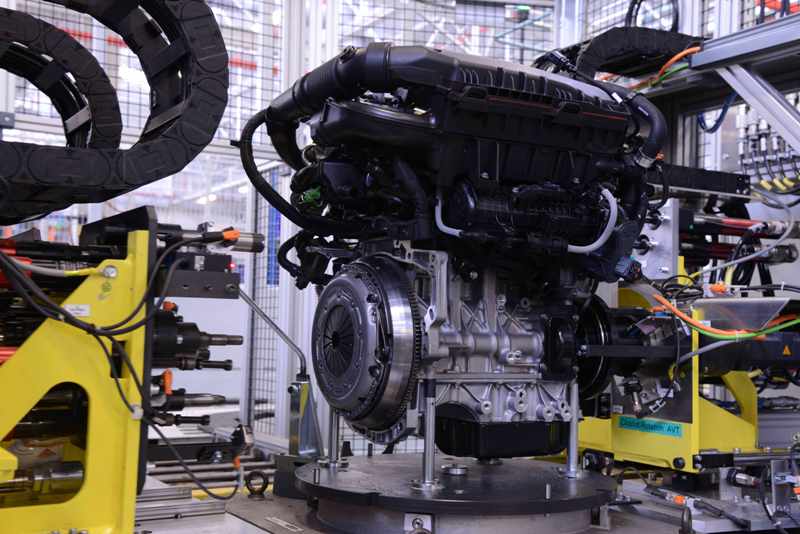 Lanciato in produzione da marzo 2014 nel sito della Française de Mécanique (Douvrin, nella regione Pas de Calais), questo motore viene prodotto in 1 150 unità al giorno su 4 turni, con un ritmo di produzione crescente.
Il motore 3 cilindri turbo PureTech, modulare e prestazionale, equipaggia le Peugeot 208, 308, 2008 e 3008, le Citroën C3, C4, C4 Cactus e C4 Picasso nonché le DS 3 e DS 4. Permette di ridurre in media del 18% i consumi e le emissioni di CO2 rispetto alle versioni aspirate dei motori EP «Prince» 4 cilindri che erano già il punto di riferimento del mercato, grazie a un'iniezione diretta ad alta precisione. Con peso e dimensioni ridotti, il motore Turbo PureTech offre prestazioni inedite per questo livello di cilindrata.
In giugno 2015, ha vinto il premio "Motore dell'Anno", assegnatogli dalla giuria di « the International Engine of the Year Awards », nella categoria dei motori con cilindrata da 1.0L a 1.4L.
In occasione di questo risultato, Patrice Le Guyader, Direttore del Polo Industriale Regionale Nord, dichiara: "Il traguardo simbolico dei 200 000 motori EB Turbo PureTech prodotti alla Française de Mécanique premia il successo commerciale di questo motore. Testimonia l'esperienza e la competenza di PSA nel settore delle motorizzazioni benzina che equipaggiano i modelli al centro delle nostre gamme".
Il motore 3 cilindri benzina turbo PureTech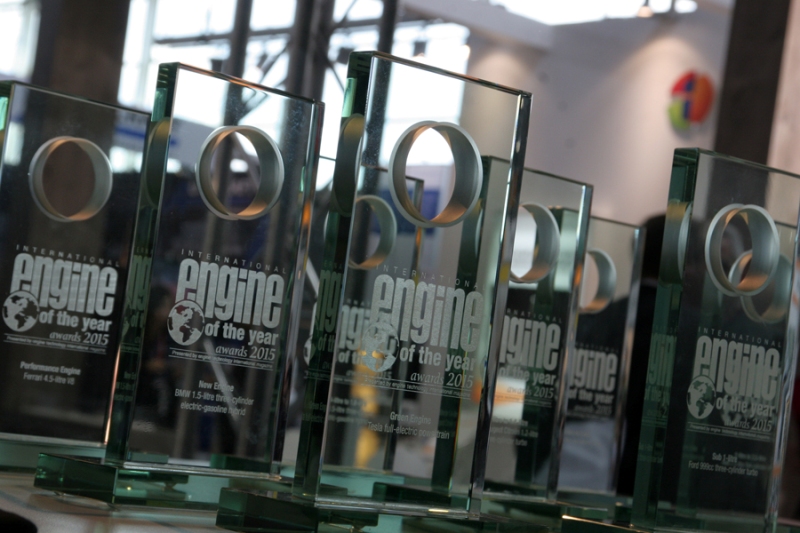 La famiglia di motori EB Pure Tech 3 cilindri, particolarmente prestazionale, offre una riduzione media dei consumi e delle emissioni di CO2, del 18% rispetto alle motorizzazioni che sostituisce. Comprende le versioni aspirate 1.0L e 1.2L prodotte a Trémery (Mosella) dal 2012, le versioni turbo 1.2L prodotte da marzo 2014 alla Française de Mécanique, e in Cina, nello stabilimento di Xiangyang.
Il Polo Industriale Regionale Nord
Per aumentare la competitività della base industriale del Gruppo PSA in Europa (soprattutto in Francia) e accelerare la performance dei suoi stabilimenti), i siti della Française de Mécanique (Douvrin), e quelli di Valenciennes e di Sevelnord (Hordanin) di PSA Peugeot Citroën dal 1° gennaio 2015 sono stati raggrupati sotto un Polo Industriale Regionale.
La costituzione del Polo Industriale Regionale Nord si pone l'obiettivo di trarre il massimo vantaggio dalla forte presenza di PSA Peugeot Citroën nella regione Nord Pas-De-Calais, sviluppando le sinergie fra i 3 siti e armonizzando le loro modalità di funzionamento.
La Française de Mécanique
Ubicata a Douvrin (Pas-de-Calais) la Française de Mécanique è una filiale di PSA Peugeot Citroën. Il sito, creato nel 1969, assicura la produzione di 4 grandi famiglie di motori benzina (3 per PSA Peugeot Citroën e 1 per Renault) nonché la lavorazione dei loro principali componenti: monoblocco, bielle, albero a gomiti, testata. Il sito, che ha 2 860 dipendenti, produce ogni giorno 2 200 motori.
no images were found

.