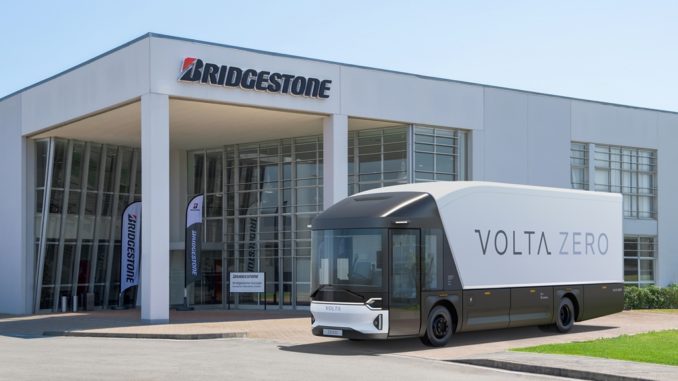 The Scandinavian start-up full-electric vehicle manufacturer Volta Trucks, signed a tyre partnership with Bridgestone to the first launch and pilot fleet vehicle.
Volta Zero will be launched at an online event at 11:00AM CET on Thursday 3 September 2020.
Large logistics fleet operators have already signed-up to trial the Volta Zero, including DPD Group in the UK and Bring and Posten in Scandinavia, with orders also already being taken for the vehicle in both markets.
Bridgestone have supplied the Volta Zero with their 285/70R19.5 146/144M R-Steer 002 tyre for both front and rear axles. The tyre's steer pattern delivers an optimum performance for high-torque full-electric vehicles and thanks to its ribbed design tread pattern, the R-Steer tyre also offers significant tyre noise reduction.
This is an important attribute for the Volta Zero that is designed predominantly for inner city usage, with its silent full-electric powertrain enabling it to operate in urban areas 24 hours a day, even with the most stringent noise pollution regulations.
Source: Volta Trucks