Il produttore powertrain elettrico Visedo solleva € 20m a guidare l'espansione globale
Fonte: Visedo
Lappeenranta, Finlandia. 22 Dicembre 2016. Visedo OY, un produttore finlandese specializzato in propulsori elettrici e componenti, si è assicurato un pacchetto di finanziamento di € 20 milioni per sostenere i suoi piani di crescita internazionale.
Visedo offre una soluzione completa di powertrain ad alte prestazioni per i veicoli commerciali, macchinari pesanti e navi.

Con l'aumento della migrazione dal petrolio verso l'energia elettrica, il mercato è destinato a crescere rapidamente fino a circa € 11 miliardi di euro entro il 2020.
Il round di finanziamento è stato guidato da Emerald Technology Ventures, un leader mondiale nel settore degli investimenti tecnologici industriali ed uno dei più grandi investimenti in una società cleantech finlandese di quest'anno.
Il Partner Charles Vaslet ha commentato:
"L'elettrificazione migliora le prestazioni della macchina, oltre a raggiungere un significativo risparmio di carburante e la riduzione del rumore e delle emissioni. Questi sono fattori essenziali per i clienti industriali ed i produttori di apparecchiature originali. Grazie al suo design avanzato del powertrain ed il modello di business unico, Visedo è un vincitore in questo business".
Il CEO Visedo Kimmo Rauma ha commentato:
"Siamo lieti di aver attirato tali investitori esperti. Visedo è cresciuta ad un tasso annuo del 100 per cento. I nuovi fondi ci consentiranno di investire in vendite e marketing per portare la nostra azienda ad un nuovo livello in Europa e in Asia".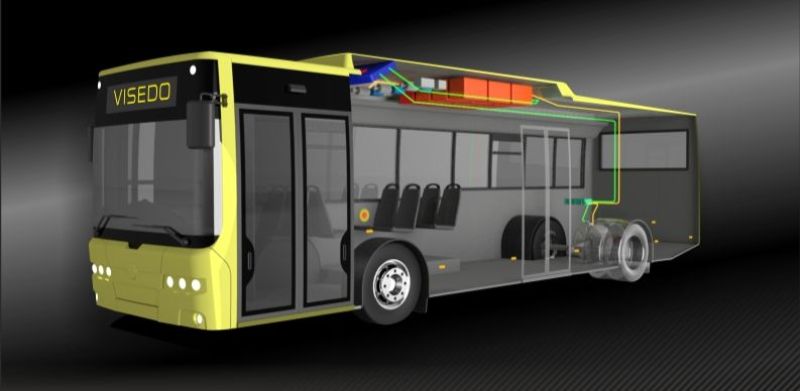 Visedo attualmente opera in Finlandia e Paesi Bassi con clienti in 19 paesi in tutto il mondo. Il mercato ha inoltre mostrato una forte crescita in Asia e Visedo prevede di aprire una nuova sede a Hong Kong nei primi mesi del 2017.
Il pacchetto di finanziamento complessivo comprende un investimento netto di € 13,5 milioni un prestito EFSI di € 5 milioni* ed € 1,5 milioni di finanziamenti da altre fonti.
Gli altri partecipanti a tutto tondo sono stati: Ilmarinen, LähiTapiola, Suffice International, Sinituote, Finnish Industry Investment, VNT Management, Green Campus Innovations e dei dipendenti di Visedo.
Riguardo Visedo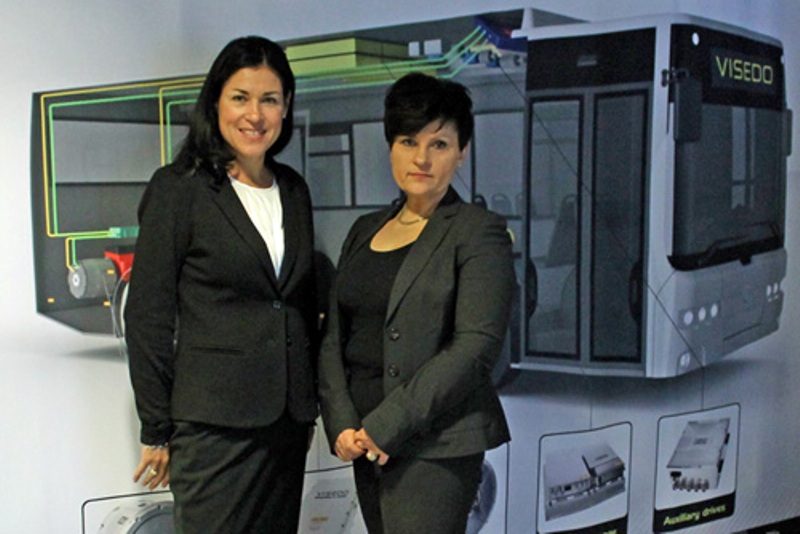 Visedo è una società finlandese specializzata in propulsori elettrici e componenti per le macchine pesanti, veicoli commerciali e l'industria marina. I suoi propulsori sono adatti per sistemi ibridi ed elettrici all'interno della gamma di potenza di 30 kW a 2.000 kW. La sede di Visedo si trova a Lappeenranta, Finlandia, e la società ha una filiale in Olanda. Visedo ha un ampia, clientela internazionale, con le esportazioni verso l'Europa e l'Asia che rappresentano il 90 per cento delle sue vendite. L'azienda è stata fondata nel 2009.
Riguardo Emerald Technology Ventures
Emerald Technology Ventures è una società di investimento riconosciuta a livello mondiale nei settori dell'energia, l'acqua, i materiali avanzati e industriali IT. Fondata nel 2000, la società è stata supportata da quattro Fondi di Venture Capital, completato quasi 60 investimenti di rischio, è stata un partner di fiducia per numerose multinazionali nelle loro attività aperte all'innovazione ed ha gestito tre programmi di investimento in tecnologia per conto terzi. Dagli uffici a Zurigo, Svizzera e Toronto, in Canada, Emerald ha gestito le attività di più di USD $ 660.000.000 fino ad oggi.
http://www.emerald-ventures.com/
In English
Electric powertrain manufacturer Visedo raises €20m to drive global expansion
Source: Visedo
Lappeenranta, Finlandia. 22nd December 2016. Visedo OY, a Finnish manufacturer specialising in electric powertrains and components, has secured a financing package of €20 million to support its international growth plans.
Visedo offers a complete, high performance powertrain solution for commercial vehicles, heavy-duty machinery and marine vessels. With increasing migration from petroleum to electric-power, the market is expected to grow rapidly to around €11 billion by 2020.
The financing round was led by Emerald Technology Ventures, a global leader in industrial technology investments and is one of the largest investments in a Finnish cleantech firm this year.
Partner Charles Vaslet commented:
"Electrification improves machine performance, while achieving significant fuel savings and reductions in noise and emissions. These are essential factors for industrial clients and original equipment manufacturers. Thanks to its superior powertrain design and unique business model, Visedo is a winner in this business."
Visedo CEO Kimmo Rauma commented:
"We are pleased to have attracted such experienced investors. Visedo has grown at an annual rate of 100 percent. The new funds will enable us to invest in sales and marketing to take our business to a new level in Europe and Asia."
Visedo currently operates in Finland and The Netherlands with clients in 19 countries around the world. The market has also shown strong growth in Asia and Visedo plans to open a new office in Hong Kong in early 2017.
The total funding package comprises an equity investment of €13.5 million, an EFSI loan of €5 million* and €1.5 million in funding from other sources.
Also participating in the round were: Ilmarinen, LähiTapiola, Suffice International, Sinituote, Finnish Industry Investment, VNT Management, Green Campus Innovations and Visedo's employees.
About Visedo
Visedo is a Finnish company specialising in electric powertrains and components for heavy-duty machinery, commercial vehicles and the marine industry. Its powertrains are suitable for hybrid and electric systems within the power range of 30 kW to 2,000 kW. Visedo's head office is located in Lappeenranta, Finland, and the company has a subsidiary in the Netherlands. Visedo has a broad, international client base, with exports to Europe and Asia representing 90 percent of its sales. The company was founded in 2009.
About Emerald Technology Ventures
Emerald Technology Ventures is a globally recognized investment firm in the areas of energy, water, advanced materials and industrial IT. Founded in 2000, the company has raised four Venture Capital Funds, completed nearly 60 venture investments, been a trusted partner for numerous multinational corporations in their open innovation activities and managed three technology investment programs for third parties. From offices in Zurich, Switzerland and Toronto, Canada, Emerald has managed assets of more than USD $660 million to date.
http://www.emerald-ventures.com/
no images were found

.