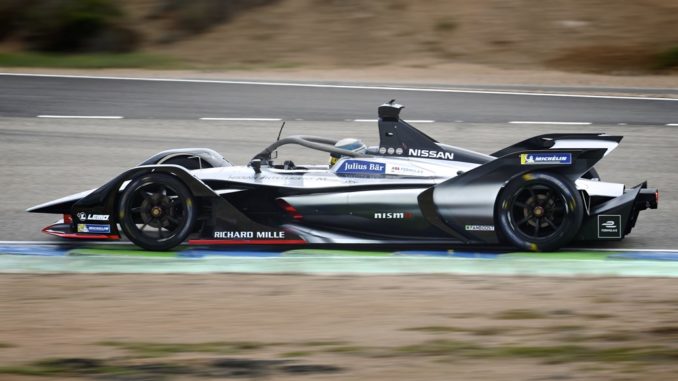 Nissan farà il suo debutto nel campionato di Formula E rafforzando la propria partnership e acquistando una partecipazione nel team e.dams.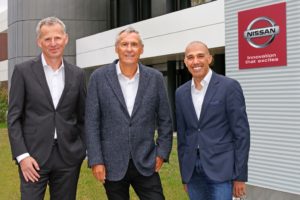 Nissan, leader mondiale nella mobilità elettrica con oltre 350mila LEAF vendute a livello globale, è la prima casa automobilistica giapponese a partecipare alla Formula E.
Il programma di Nissan per la competizione rappresenta una nuova "espressione ad alte prestazioni" della Nissan Intelligent Mobility, la roadmap strategica che si propone di ridefinire il modo in cui i veicoli vengono guidati, alimentati e integrati nella società.
Con sede a Le Mans, in Francia, e co-fondata dal direttore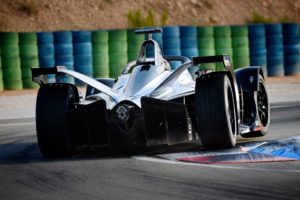 Jean-Paul Driot, l'organizzazione e.dams ha origine dalla DAMS, uno dei principali protagonisti alla competizione europea per monoposto e auto sportive. Nell'ambito della precedente partnership con Renault, partner dell'Alleanza insieme a Nissan, e.dams ha vinto il campionato nelle prime tre stagioni di Formula E. Detiene inoltre il record di vittorie e di pole position.
Per la prima esperienza di Nissan in Formula E, non potevamo che scegliere la partnership con e.dams, per poter sfruttare al meglio l'esperienza di una squadra che ha al suo attivo numerose vittorie in singole gare e campionati – ha affermato Roel de Vries, Corporate Vice President e Global Head of Marketing and Brand Strategy Nissan. Il livello di competizione in Formula E si farà ancora più intenso nella stagione 5, con l'introduzione di una nuova generazione di monoposto e un propulsore tutto nuovo. Nell'ambito del nostro impegno nei confronti di questa partnership, Nissan ha ora acquistato una partecipazione in e.dams e siamo elettrizzati all'idea di lavorare con Jean-Paul e il suo team.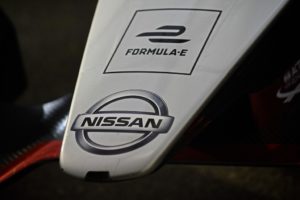 Jean-Paul Driot ha commentato:
Insieme al nostro nuovo partner Nissan, siamo pronti ad affrontare le nuove sfide che ci attendono. Siamo molto orgogliosi del nostro percorso in Formula E e non vediamo l'ora di aggiungere nuovi capitoli alla storia della serie insieme al nostro nuovo partner e alla nuova vettura.
Nissan e e.dams hanno iniziato a testare la nuova "Gen2", più potente e dotata di maggiore autonomia, grazie alla quale non sarà più necessario ricorrere al cambio auto a metà gara come avvenuto nelle precedenti quattro stagioni di Formula E.