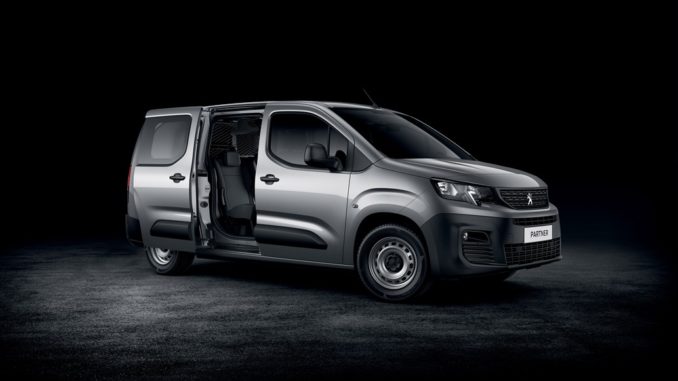 Peugeot Partner è l'apprezzato compagno di lavoro di molti professionisti da oltre 20 anni, ruolo conquistato grazie alla qualità, alla robustezza e alla versatilità delle sue configurazioni.
A seguito del successo ottenuto in questi due decenni, il Marchio del Leone lancia in Italia il Nuovo Partner, la nuova generazione del modello con cui intende rafforzare ulteriormente la propria presenza nel segmento di mercato F1, il più importante in Italia: un segmento che da solo vale circa il 30% delle vendite totali di veicoli commerciali leggeri.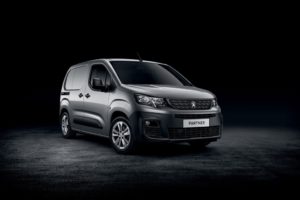 Nuovo Partner – insignito a metà settembre del riconoscimento di International Van Of The Year 2019 – ha tutte le caratteristiche per centrare nuovamente l'obiettivo: qualità dinamiche e acustiche inedite, grazie anche all'introduzione, per la prima volta nel segmento, del Peugeot i-Cockpit; alto contenuto tecnologico e di sicurezza, non comune nei veicoli commerciali, con ben 19 sistemi di aiuto alla guida; due lunghezze (passo corto di 4,40m, passo lungo di 4,75m); carrozzeria completamente ridisegnata e con proporzioni inedite; introduzione di nuove motorizzazioni omologate Euro 6.2 e in linea col nuovo protocollo WLTP, ma anche equipaggiamenti inediti progettati per facilitare la vita dei professionisti del lavoro.
Nuovo Partner porta infatti sul mercato italiano due importanti e inedite innovazioni: l'indicatore di sovraccarico (per guidare in totale sicurezza) e il Surround Rear Vision, un sistema che, con l'ausilio di telecamere, permette di aver adeguata visibilità nelle zone cieche attorno al veicolo, molto accentuate nei veicoli commerciali.
Costruito sulla nuova piattaforma EMP2 già utilizzata per le vetture del Marchio, Nuovo Partner offre resistenza e durata, per soddisfare gli utilizzi più severi, come dimostra l'inedita versione con carico utile di ben 1.000 chili.
Ogni professionista troverà in gamma la configurazione ideale per lavorare in modo efficiente. Ad esempio, oltre alle versioni Pro e Premium Doppia Cabina Mobile (soluzione che permette di variare la dimensione del vano di carico), potrà infatti scegliere anche tra la versione Grip (pensata per chi cerca la migliore aderenza su tutti i terreni) e la versione Asphalt, ideale per coloro che passano tante ore a bordo del veicolo.
La gamma di Nuovo Partner è costituita da 25 versioni diverse, combinazione delle versioni Pro, Premium, Grip, Asphalt, di due passi (4,40m, anche con carico di 1.000 kg; 4,75m) e di quattro moderne motorizzazioni: BlueHDi 75; BlueHDi 100 S&S; BlueHDi 130 S&S; BlueHDi 130 S&S EAT8, con il nuovissimo e apprezzato cambio automatico a otto rapporti.
Il listino prezzi di Nuovo Partner (Iva esclusa) è compreso fra i 14.380 euro della versione Furgone BlueHDi 75 e i 21.480 euro della versione Furgone Blue HDi 130 S&S EAT8 1.000 kg passo corto.