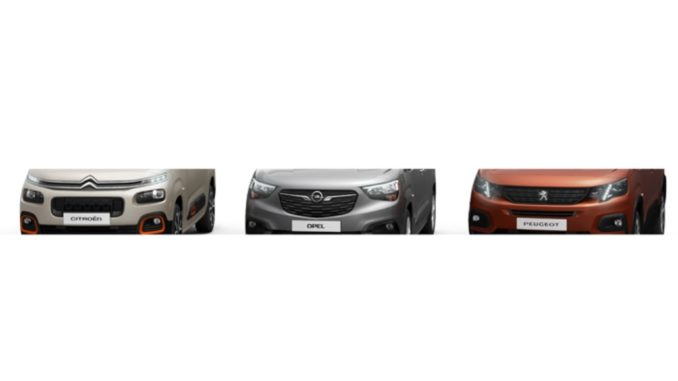 La strategia Push to Pass del Gruppo PSA continua a evolversi e ora il Gruppo francese annuncia una nuova generazione di veicoli nel settore Multispazio per i marchi Peugeot, Citroën e Opel/Vauxhall.
La nuova piattaforma nata dall'EMP2 e assemblata in due siti di produzione, Vigo in Spagna e Mangualde in Portogallo, sarà la base dello sviluppo dei nuovi modelli che prevedono gruppi motopropulsori ed equipaggiamenti di assistenza alla guida di ultima generazione. La nuova offerta di veicoli propone ai Clienti del Multispazio le migliori funzioni disponibili in materia di prestazioni, con un'abitabilità, una modularità e un volume del bagagliaio ai massimi livelli del mercato e per coprire tutti i tipi di utilizzo del segmento, verranno proposte in due lunghezze, ognuna in versione 5 e 7 posti.
L'offerta corrisponde a un programma di sviluppo unico, che ha l'obiettivo di ottimizzare l'efficienza degli investimenti e delle risorse dedicate allo sviluppo di un veicolo, per soddisfare le attese e adattarsi a tutti i tipi d'utilizzo.
Il design esterno dei nuovi Multispazio è caratterizzato da una silhouette dalle proporzioni equilibrate e dinamiche, con un cofano alto e corto che apporta modernità, compattezza, robustezza e sicurezza, e integra allo stesso tempo i codici stilistici specifici di ciascun marchio.
Ogni veicolo si distingue anche per uno stile degli interni che si inserisce perfettamente nell'universo del marchio corrispondente.
I nuovi modelli saranno presentati nei prossimi giorni dai diversi marchi. Per soddisfare gli obiettivi commerciali della nuova offerta, nei prossimi mesi saranno create una quarta squadra a Vigo e una terza a Mangualde. Le due fabbriche del Polo Industriale Iberico, che soddisfano gli standard più elevati in termini di prestazioni di Groupe PSA, hanno apportato profondi cambiamenti per accogliere i nuovi modelli.
Stoccaggio automatico nelle linee di stampa, controllo geometrico della qualità mediante visione artificiale, robot collaborativi (cobots), sistema Full Kitting con distribuzione tramite AGV (veicoli autoguidati): queste sono solo alcune delle innovazioni industriali che portano i due siti nell'era della Fabbrica 4.0!
Le versioni commerciali di queste autovetture saranno lanciate tra qualche mese.
Olivier Bourges, Direttore dei Programmi e della Strategia:
Con questa nuova offerta competitiva, proponiamo alla nostra clientela di privati una nuova generazione di Multispazio che faranno la differenza in termini di stile e prestazioni. Sono un'applicazione concreta del nostro programma Push to Pass: partendo da un'unica piattaforma, oggi presentiamo modelli molto differenti che interpretano perfettamente il DNA di ciascuno dei nostri marchi.