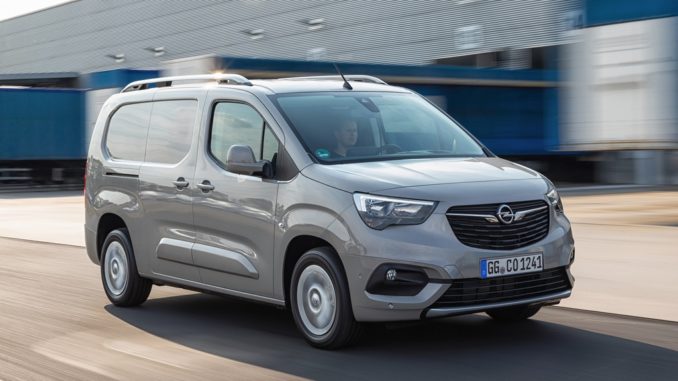 Opel Combo offre allestimenti di elevata qualità per le diverse necessità degli utenti, dal trasporto di persone in carrozzina alla refrigerazione a temperatura controllata.
I veicoli commerciali leggeri (LCV), sviluppano tutto il loro potenziale quando vengono allestiti e adattati a uno scopo specifico, e dotati dell'equipaggiamento che effettivamente serve agli operatori.
Opel offre un nuovo programma di allestimenti di alta qualità per Combo Life per il trasporto di passeggeri e per Combo Cargo (LCV), che daranno ulteriore energia a questo segmento di mercato. La gamma di allestimenti approvata da Opel, che sarà costantemente ampliata con ulteriori trasformazioni all'avanguardia, è disponibile fin a subito presso i concessionari Opel di tutta Europa.
Si prevede che la richiesta di allestimenti aumenti velocemente, che si tratti di veicoli per il trasporto di persone su carrozzina o di furgoni per il trasporto di merci deperibili a temperatura controllata. Collaborando con affermati specialisti allestitori come AMF-Bruns, Car Fibreglass, Focaccia, Gruau, Kerstner, Lamberet, Morice Constructeur e Tripod Mobility, Opel e Combo sono destinati a conquistare una quota significativa di questo incremento. La copertura professionale post-vendita offerta dall'ampia rete di concessionari Opel è un ulteriore vantaggio per i clienti.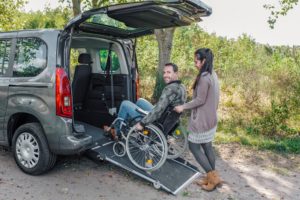 Opel offre un'ampia gamma di allestimenti per il trasporto di persone su carrozzina su Combo Life – Best Buy Car 2019 per AUTOBEST – che permettono di condurre una vita attiva e indipendente.
I clienti possono scegliere allestimenti delle versioni standard e XL di Combo con fino a 5 posti e una carrozzina. Il trasporto in sicurezza della carrozzina è garantito dalle cinture a tre punti di ancoraggio con sistemi di ritenuta con riavvolgitori elettrici e meccanici.
Una rampa permette di accedere alla parte posteriore del veicolo. In base alla versione del modello, Combo offre uno spazio per la carrozzina che può arrivare a 1,50 metri di lunghezza, 1,45 m di altezza e 85 cm di larghezza.
Per aumentare ulteriormente il comfort, l'allestimento di Combo per il trasporto di persone in carrozzina è disponibile anche con le sospensioni pneumatiche che abbassano la carrozzeria e una rampa che si aggancia al paraurti posteriore elettricamente e non meccanicamente.
Oltre che per i veicoli per il trasporto di persone in carrozzina, l'Europa è anche uno dei mercati più importanti per i veicoli a temperatura controllata. La diminuzione del tempo libero e la diversificazione delle abitudini alimentari sono tra i motivi di questa forte richiesta. Un'altra spinta proviene dal settore farmaceutico, dove i prodotti devono essere protetti dal caldo e dalla luce del sole.
Al fresco per trasportare cibi e prodotti farmaceutici: Combo Cargo, Van Of The Year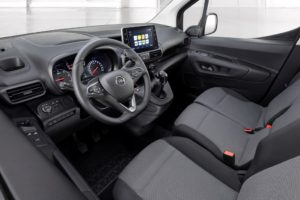 Combo Cargo, votato International Van Of The Year 2019 (IVOTY), ha tutte le caratteristiche per essere trasformato nel veicolo ideale refrigerato o a temperatura controllata, in grado di coprire l' "ultimo miglio" prima della consegna. Opel offre questo allestimento sulle versioni standard e XL, con due o tre posti e doppie porte posteriori, con o senza porta laterale scorrevole, e con una capacità di carico di 1,6 o 2,0 metri cubi.
La cella isotermica di Combo (realizzata in pannelli sandwich in vetroresina con un pannello isotermico che garantisce l'isolamento sulle portiere) è facile da pulire, è alta 1.450 millimetri e larga 1.255 mm, (1.066 mm all'altezza dei passaruota). In funzione della versione del modello, il pavimento antiscivolo della cella (dotato di luci interne con LED) è lungo 1,48 oppure 1,83 m.
Sono inoltre disponibili numerose opzioni che possono rendere Combo un perfetto veicolo a temperatura controllata, tra cui l'unità refrigerante, il pianale intermedio amovibile e le scaffalature regolabili, oltre alle cortine di protezione per le portiere, al binario di ancoraggio e allo sblocco della porta scorrevole dall'interno.
Pur con un livello di versatilità così elevato, Combo Cargo in allestimento refrigerato o a temperatura controllata permette di accedere alla ruota di scorta e dispone della possibilità di installare un gancio di traino.
Opel Combo è un veicolo pratico e comodo, basato sulla piattaforma EMP2 di Groupe PSA, all'avanguardia del mercato, ed è offerto per l'allestimento in lunghezza standard (4,40 metri) o XL (4,75 m).
La gamma di motorizzazioni certificate WLTP è composta da brillanti unità diesel e benzina che rispettano i rigorosi criteri Euro 6d-TEMP sulle emissioni e che sono in grado di assicurare prestazioni eccellenti. I motori sono abbinati a efficienti cambi manuali e cinque e sei rapporti. Per la prima volta in questo segmento è disponibile anche un cambio automatico a otto velocità ad attrito ridotto.
Combo in versione passeggeri ed LCV è dotato di sistemi di assistenza alla guida e di tecnologie che non hanno rivali nei rispettivi segmenti di mercato. Alcune versioni sono disponibili con differenziale meccanico autobloccante, una maggiore distanza dal suolo e protezione sottoscocca, e nessun veicolo commerciale sarebbe completo senza i sistemi per il trasporto di materiali sul tetto. I sistemi modulari per il lato sinistro e per quello destro di Combo Cargo dispongono di cassetti e box pratici, grazie ai quali strumenti e materiali sono sempre facilmente a portata. Il veicolo è dotato di sistemi integrati per fissare il carico, che consentono di ancorare velocemente e rapidamente gli oggetti trasportati e proteggono il vano di carico da danni. L'ampia gamma di accessori Opel realizzati su misura permette di incrementare ulteriormente la sicurezza, la praticità e l'eleganza di Combo.
Fonte: Opel Italia