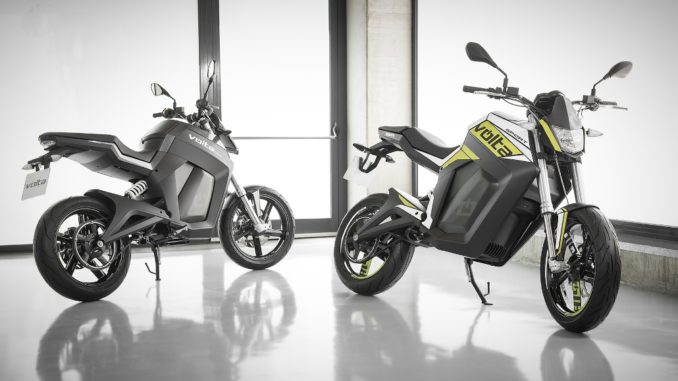 Source: Volta Motorbikes
Milan, Italy. November 2017. During the international motorcycle show EICMA, Volta Motorbikes, the Spanish brand of electric motorcycles, will be introducing the products that will be offering in Europe during 2018.
The company
Volta Motorbikes is an European company dedicated to the design, manufacture and distribution of electric bikes to the world.
Founded on 2011 by a group of entrepreneurs passionate about motorcycles and design, who wanted to apply their knowledge and experience in design and automotive sectors to create a vehicle that could bring to other motorcycles enthusiastic the joy of riding a real powerful bike, with style, but in a way, that could be friendly with our planet
Design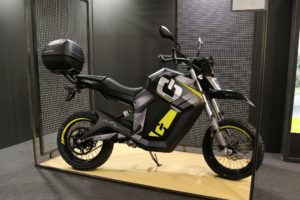 The product design, as a key factor of our corporate strategy, has been done entirely from scratch, by a Spanish team of designers led by Joan Sabata and Diego Quiroga on the pure design side and by Marc Barceló on anything that relates to electronic components, being the three of them, founding partners of the company.
Due to its outstanding product design, Volta Motorbikes has received international recognition with important international design awards such as the European Product Design Award 2017 and the Red-dot Award 2017.
Portfolio

All Volta products, are designed to achieve the top performance of the bike, with the best design while using sustainable technologies.
The result of this hard work is the current Volta BCN platform, that offers electric bikes with a performance similar to a mid-range (cc) bike, but propelled by an electric motor.
For 2018, Volta will be available in 3 versions homologated as street legal, and a fourth supermotard version to be used only on racing tracks:
Volta BCN City (Street Legal)
Volta BCN Sport (Street Legal)
Volta BCN Forest (Street Legal)
Volta Supermotard (Limited to racing tracks)
Commercialization
Volta motorcycles are already commercialized in Spain, and will be available for other countries of Europe in 2018.