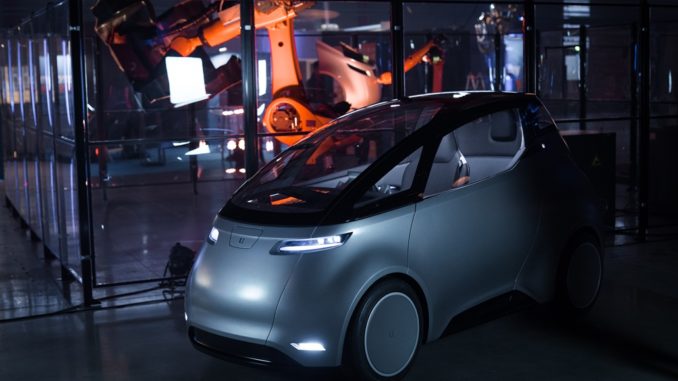 Uniti, the new Swedish electric vehicle manufacturer, has unveiled the new Uniti One that will be marketed at a price below 19,900 euros.
The launch of the vehicle built in Landskrona took place in front of 2,000 people, from industry experts to investors, members and people interested in zero-emission mobility.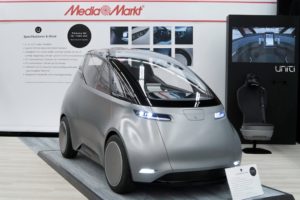 According to official data, the vehicle is equipped with a 22kWh battery and it has a range of 300 km on a single charge.
The interiors are completely avant-garde and instead of the steering wheel there is a cloche (similar to those that equips the aircraft) with a central tablet that clearly provides all the necessary data to the driver.
We are pleased to present this vehicle and demonstrate our vision of the future of mobility as we move towards mass production – said Lewis Horne, CEO of Uniti.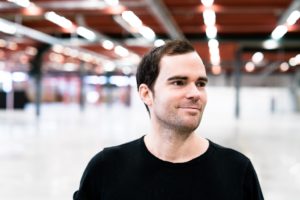 The launch event included demonstration tests and the organization of a symposium that represented the twenty-four key partners of the Uniti One, including Nvidia, Siemens, Tele2, E.ON, Kuka Robotics, Haldex, BorgWarner, Fanuc Robots and other.
Uniti One will have a total of 75% less carbon emissions in the complete cycle of life, as Kuka Robotics, one of the partners, shown in its manufacturing vision that is significantly more versatile than traditional methods.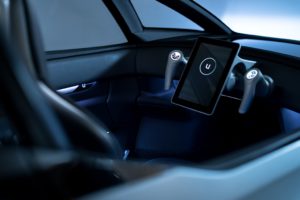 The range provided by the Uniti One includes models of two, four and five seats, with the first deliveries expected in 2019. In all cases the models are premium, but it has been declared that even the most sophisticated versions will be marketed at a price of 19,900 euros, while there will be the "entry level" of around 14,900 euros.
Prior to launch, the company said it had a backlog of over one thousand units, which increased rapidly before launch.
Advance booking of Uniti One will allow to configure and customize your vehicle and anticipate delivery, all at a cost of 149 Euro refundable if you can not complete the purchase.